Meet Irene – Inside Sales Executive at Singtel
Published 05 Feb 2021 by Calvin Nisban
---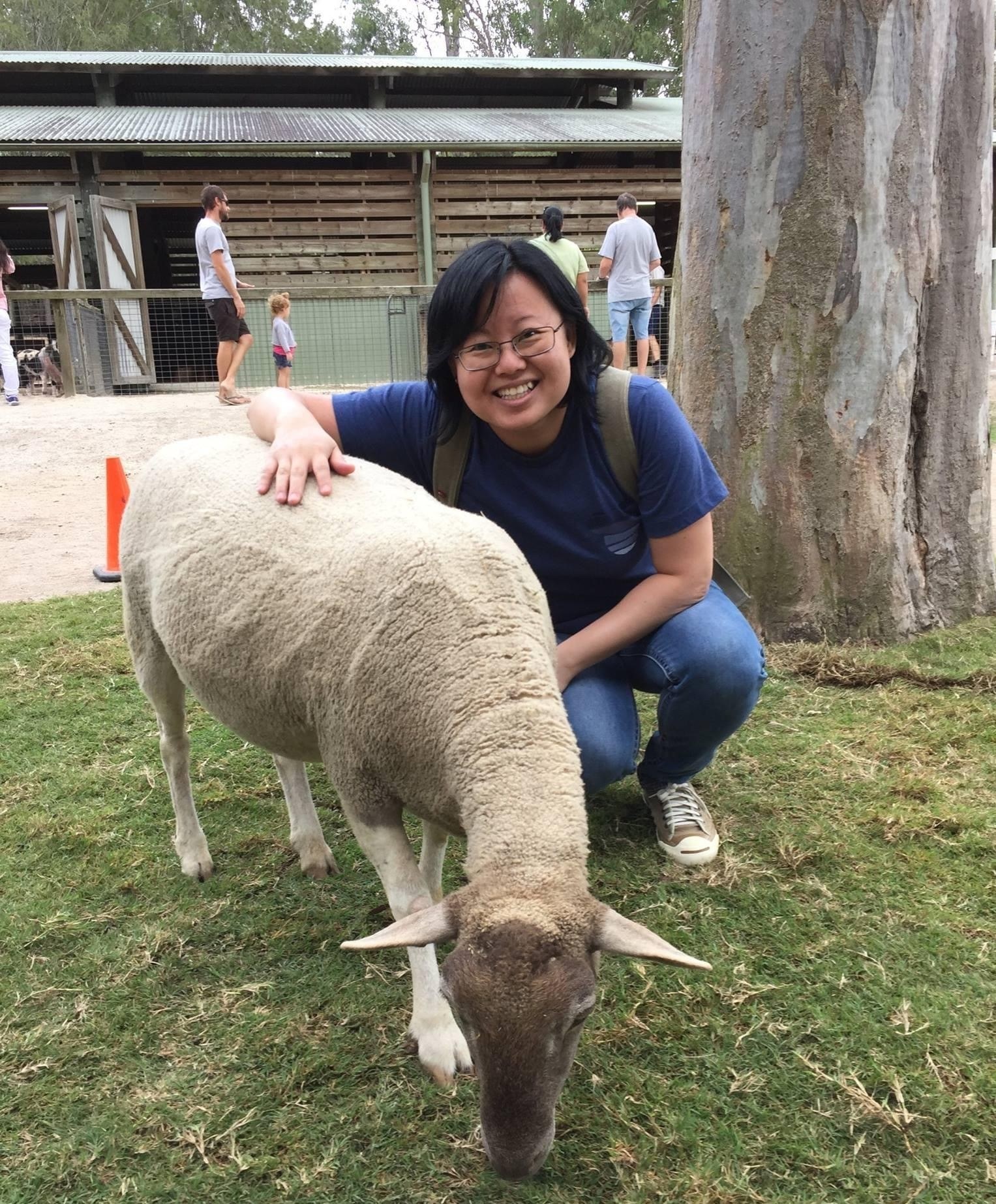 Meet Irene Lim, an Inside Sales Executive who joined the Singtel family through our TechSkills Accelerator (TeSA) Mid-Career Advance Programme.
The COVID'19 pandemic has created a new normal for many of us. This was no different for Irene. An explorer of cultures, Irene has the wanderlust and misses travelling fondly. Thankfully, these days, Irene has a new focus, and that is, spending her time masterfully whipping up delicious, mouth-watering dishes for her family and friends. One can only imagine how delectable the food must be!
A New Door Opened for Mid-Career Professionals
When asked to sum up her TeSA experience in one sentence:
"It's like a new door opened for us mid-career professionals".
Embarking on a mid-career switch can be daunting for many because of the uncertainties that come along with it. However, Irene would like to encourage people on the fence about a career switch not to be afraid or worried. The TeSA programme is specially designed to cater to the evolving needs of mid-career professionals, and strategically aligned with the changing demands of our burgeoning digital economy.
TeSA Mid-Career Advance programme allows for mid-career professionals to safely make the switch into the tech industry. The programme provides them with professional training to upskill themselves while they are being employed. This creates a safety net that eases the worries of many mid-career professionals. Speaking from her experience, Irene recommends mid-career professionals to hesitate no further if they are considering the programme.
What is Inside Sales?
Did you know an Inside Sales representative conducts sales of products to customers via phone, email, or the internet? Because of the method which is mostly remote or virtual, the role is termed 'Inside', as opposed to 'Outside' sales!
An Inside Sales Executive role requires a combination of technical knowledge and interpersonal skills, which means that Irene would not only need to be well-versed with the technical knowledge of our products, but also possess strong communication and persuasion skills to close the sale. This is especially so in a virtual setting.
Live, Learn, Love
For Irene, the start of her TeSA journey felt daunting. With no background in tech, having to pick up and master a wide array of skills over a short period of time was no easy feat. However, surrounded by nurturing mentors, she had a safe environment to learn the necessary skills to carry out her job well.
The supportive workplace culture and environment at Singtel empowers learners. Irene was able to experience this for first-hand through her supportive colleagues and manager, Danny Thia, who have all been encouraging and motivating Irene on her learning ventures.
The work-learn arrangement at Singtel has been pivotal in helping Irene balance both her learning and work requirements. In fact, Irene has been able to find time to take up courses even in the daytime, while still carrying out her work duties diligently.
When asked to sum up her work experience, Irene answered with this quote: 'Come to me anytime you face a problem or have a question'. This perfectly embodies the cultivating and learning work culture here at Singtel.
Want to experience this cultivating and nurturing work culture for yourself? Singtel welcomes all mid-career professionals who are seeking a career in tech to join us through our TeSA Mid-Career Advance programme today!
Join us today and discover why Singtel is the Employer of Choice* and explore our available TeSA opportunities here.
*Awarded at HR Fest Awards 2020, which recognizes and celebrates outstanding achievements of the region's top leaders, teams, and organisations.