You're never too old to learn - S Ganapathi Ganthan
Published 25 Nov 2020 by Calvin Nisban
---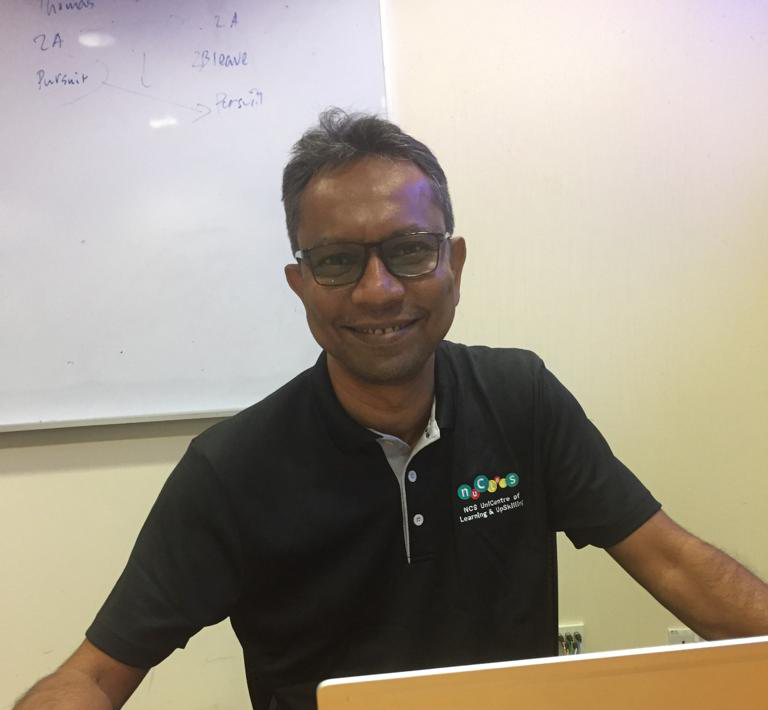 Meet S Ganapathi Ganthan, an Applications Consultant at NCS. When asked who his modern-day hero was, he promptly replied 'my wife', and shared how he admires and respects his wife's ability to juggle between her work and their four kids, all while embracing Gana's idiosyncrasies. As a family-oriented man, Gana enjoys the quality time he gets from spending time with his wife and kids whenever he can.
As an individual, Gana never shies away from a learning opportunity. He does not possess prior technical skills as his previous work experiences were in the education sector; however, Gana possesses an earnest desire for learning and seeks opportunities to re-skill and upskill himself to stay relevant in today's digital age. This compelled him to apply for the TechSkills Accelerator (TeSA) Mid-Career Advance programme, which not only offers employment, but also training for individuals for in-demand tech skills and in-depth exposure to the tech industry.
A Journey of Experience, Learning and Discovery
Through the programme, Gana is presented with a myriad of opportunities for learning and skills development. He is exposed to new knowledge and understanding of IT applications development, learned about new cross-domain processes, and discovered new IT tools used by IT professionals. The programme also offers Gana different types of training, including on-the-job training, trainer-led workshops and self-directed learning via self-paced online courses.
'The training has been carefully designed to cater to my needs and it enables me to perform my job well.'
Other than tech-related skills, the programme also helps Gana hones his inter-personal skills such as communication skills. As a matured individual without prior tech experience, Gana was worried how he would respond to instructions from his younger and more experienced peers. With the skills training, Gana gained invaluable communication skills which helped to become an effective listener and communicator, and master the art of asking questions so he can learn from others and understand them better.
A New Perspective
As a user, Gana never thought of the challenges of implementing an IT project. He used to lament about applications whenever there were dysfunctions. Recently, during the User Acceptance Testing (UAT) phase for one of his projects, he received feedback and comments from users that sound all too familiar to his woes as a user. As an Applications Consultant, Gana now understands the challenges of implementing an IT project and appreciates the effort the team puts in behind-the-scenes.
'Though I can't contribute as much as I would love to yet, I appreciate the tacit knowledge I am gaining, and I am learning how to handle such challenges for the future,' Gana shares.
A Treasured Personal Milestone
One of Gana's personal milestones was the creation of two user interface (UI) pages using a wireframe tool, all on his own. The training provided in the programme introduced him to UI and wireframe tools, which he was unfamiliar with up until recently. When he realised that his design was going to be used in the functional specifications as part of the deliverables, it worried him. This spurred him to diligently spend time to master the wireframe tool to the best of his abilities and he was ultimately able to deliver the UI pages.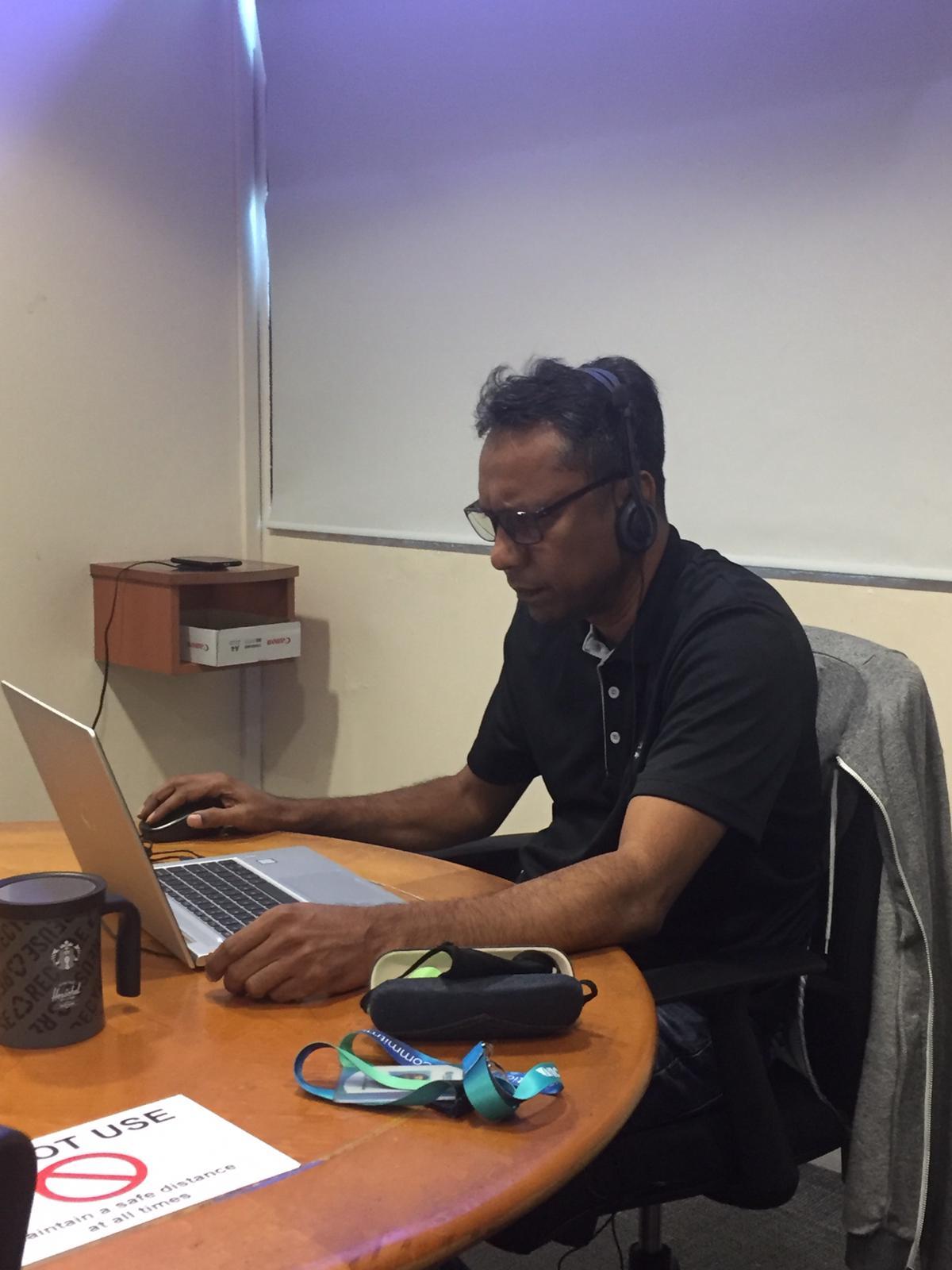 Gana shares that anyone with the right attitude towards learning will be in safe hands with Singtel Group training team.
'Putting age aside, if you are up for a new challenge and sincerely believe in active learning, the TeSA programme will be able to stretch your potential. As we roll out 5G technology island-wide, you will be able to ride this wave and benefit from the learning opportunities waiting for you.'
Find out why Singtel is the Employer of Choice* and explore our available TeSA opportunities here.
*Awarded by HR Fest Awards 2020, which recognises and celebrates outstanding achievements of the region's top leaders, teams and organisations.