Optimist, Explorer, Learner - Kelvin Ong
Published 20 Nov 2020 by Calvin Nisban
---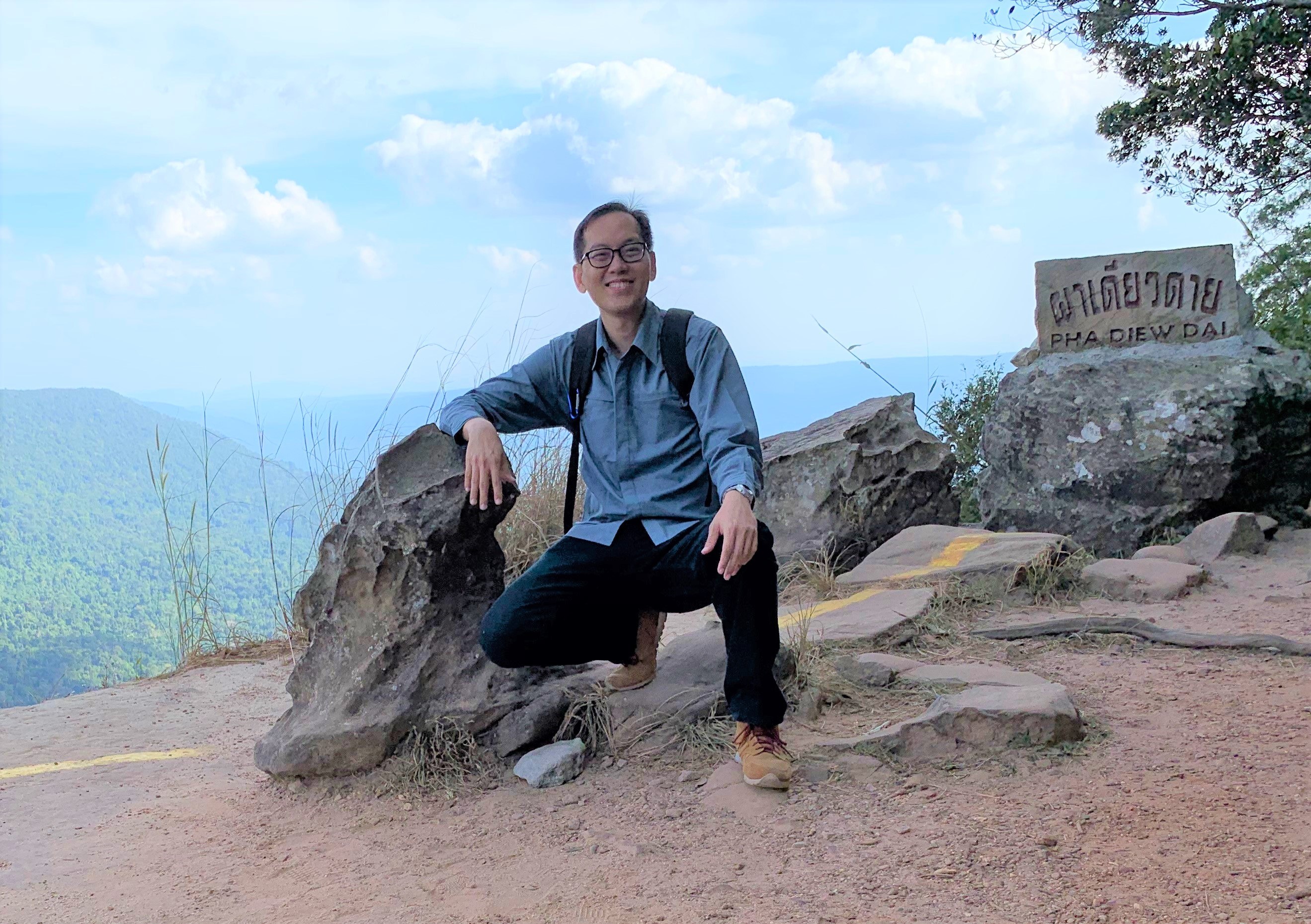 'Start with the end in mind,' is a career advice Kelvin Ong wishes someone had given to him at the start of his career. Kelvin, the proud father of a beautiful daughter enjoys spending his free time being active – he regularly plays badminton, jogs and swim. One of his proudest achievements is completing a hike up Phu Kradueng in Loei, Thailand, where he got to savour the beautiful sunrise and bask in its beauty.
Choose Optimism
Kelvin attained a wealth of knowledge in electrical and electronics engineering through his formal education and landed his first career in the semiconductor sector more than nine years ago. He always had career inclinations that are technical in nature. However, difficult economic conditions had caused him to be retrenched. He was adaptive and made a career switch into training and development, while he continues to have his eyes set on rejoining a technical role in future.
'May the hope you have be a sure and steadfast anchor of your soul' is one of Kelvin's favourite quotes that he lives by.
Despite having a few hiccups in his career, he conquered all of them and is now grateful to pursure his passion at NCS as a Network Engineer under the TechSkills Accelerator (TeSA) Mid-Career Advance Programme. He views the TeSA programme as a rare opportunity as it is a unique company-led Professional Conversion Programme (PCP) that can help expedite his career progression.
A Journey of a Thousand Miles Begins with a Singtel Step
Even with his engineering background, the field of network engineering was new to Kelvin. To get him up to speed, Kelvin's workday includes a training component designed according to his individual competencies and role requirements. It comprises a mix of self-directed e-learning, laboratory practices and regular check-in sessions with his mentor to assess his learning progress and address any learning gaps he may have.
After close to two months of structured training, Kelvin was given the opportunity to widen his horizon with a two-month assignment to the Defence Science and Technology Agency (DSTA) where he managed network infrastructure projects. The work involved working with the client to understand their project requirements, facilitating site surveys prior to establishing viable project proposals, facilitating project budget approvals, overseeing project implementation until completion and final sign off by the client.
'The assignment gave me an opportunity to see how network topologies are designed and physically installed into the buildings,' Kelvin shares, which was an eye-opening experience.
He enjoys the role as it provides him with ample learning opportunities to work alongside senior teammates on actual network projects. Kelvin attributes his learning to Jonaidy, Practice Lead – Network, Enterprise Data & Managed Services. Kelvin shares how Jonaidy spent countless hours to conduct weekly check-in sessions to help Kelvin consolidate his learning and fill any learning gaps.
NCS Pro-Learning Culture
During his job search, Kelvin had been exploring other PCP but he found NCS TeSA programme to be the most appealing as the nature of work and subject matter aligned well with his inner desire to learn about IT and how devices connect to form communication networks. Furthermore, the TeSA programme structure is well-designed as it is supported by a wealth of learning and development resources such as e-books and e-learning platforms for Kelvin to feast on.
There is a very good pro-learning culture within NCS and his project teammates have been proactive in organising learning groups to help one another address challenges at work or in their learning journey.
What Kelvin found to be the most rewarding is the opportunity to roll up his sleeves and be completely immersed in the actual projects under the guidance of an experienced mentor.
'I have definitely acquired a certain level of foundational skills and am progressing well to become a full-fledge Network Engineer by the end of this programme.'
Through it all, one of the many wins he has achieved through this programme is that with the valuable knowledge and skills in the network subject matter, it has definitely come in handy and aided Kelvin in being able to resolve his home network issues. This has also made his family proudly declare him as the family's official IT/Network guy, which leaves a big smile on his face. The TeSA programme has been a life-changing experience for Kelvin and he encourages people who are on-the-fence about a mid-career switch to hesitate no more.
Find out why Singtel is the Employer of Choice* and explore our available TeSA opportunities here.
*Awarded by HR Fest Awards 2020, which recognises and celebrates outstanding achievements of the region's top leaders, teams and organisations.