Meet Agnes – Senior Consultant at Singtel Networks Team
Published 03 Feb 2021 by Calvin Nisban
---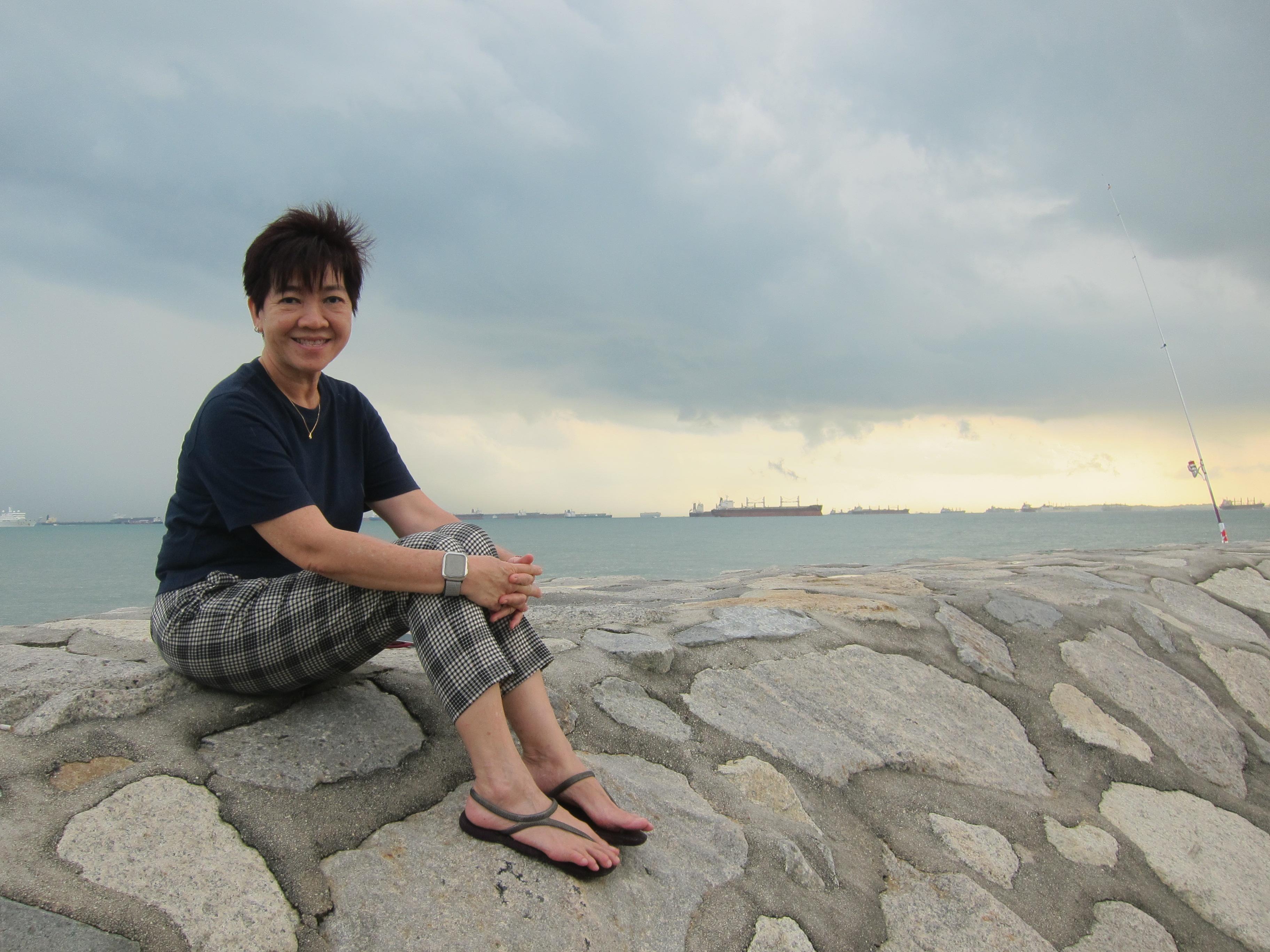 'Nothing is impossible, as long as you have the right attitude and willingness to acquire new skills and knowledge.'
This is the mantra behind Agnes Soon's motivation to continuously grow and develop herself. Agnes joined Singtel as a Senior Consultant for Singtel Networks team through the TechSkills Accelerator (TeSA) Mid-Career Advance programme.
No Background, No Problem
Despite not possessing any background in the tech industry, Agnes had always been fascinated by technology and had wanted to be a part of an organisation's digital transformation. The opportunity came knocking when she came across a job advertisement for the TeSA Mid-Career Advance Programme, which offered mid-career professionals without prior tech experience a rare chance to switch into a tech career. Under the programme, Agnes could work alongside experienced mentors and team members to help her learn, grow and enrich her technical skills and knowledge. This was the opportunity not to be missed – a chance for her to gain in-depth tech industry exposure and experience.
In her free time, Agnes enjoys listening to music and spending a peaceful afternoon by herself. Besides that, she also finds time to find out about the latest Information Technology trends to stay relevant in the growing digital economy. It is this learning and thriving attitude that has allowed Agnes to keep pace with technology advancement, granting her the opportunity to be at the forefront of the rapid digital transformation.
Learn to Work, Work to Learn
With the TeSA Mid-Career Advance Programme, Agnes is offered various types of training such as on-the-job training and self-paced online courses. The on-the-job training helps Agnes applies the knowledge she has learnt to real-life situations, while the self-paced online courses enable her to learn at her own time. All in all, the programme is well-structured while, at the same time, sufficiently flexible to cater to every individual's learning ability.
Which part(s) of the programme do you enjoy most?
Agnes: "I'm very grateful for the job opportunity that came as part of the programme. I have been able to apply what I learnt from my training and learning, to carry out the tasks effectively."
"I also enjoy the time with my team members a lot. Due to the pandemic and workplace segregation, I don't get to meet them all the time. I enjoy going to the office or doing site visits with my team members as I get to interact with them that way."
If you're a mid-career professional who enjoys learning and is seeking a mid-career switch into tech, join us through our TeSA Mid-Career Advance programme!
Join us today and experience Singtel, the Employer of Choice*. Explore our TeSA opportunities here.
*Awarded at HR Fest Awards 2020, which recognizes and celebrates outstanding achievements of the region's top leaders, teams, and organisations.