To Learn, Unlearn and Relearn - Bryan Teo
Published 09 Dec 2020 by Calvin Nisban
---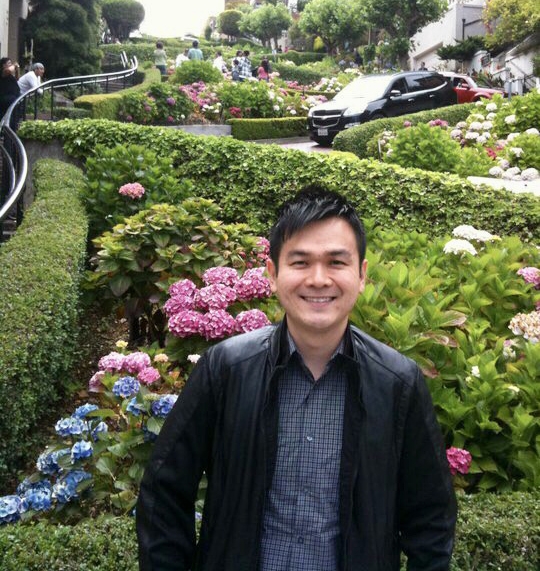 Bryan Teo had been contemplating a career switch when he came across an advert put up by the Infocomm Media Development Authority (IMDA) about the TechSkills Accelerator (TeSA) Mid-Career Advance Programme. The programme allows Bryan to embark on a new tech-related career while he acquires new skills on the job.
Previously a regional marketing manager for more than a decade, Bryan joined Singtel Group in July 2020 as a IT Project Manager in the Human Resources (HR) department as part of the TeSA Mid-Career Advance programme.
'I got to be involved in various projects, and constantly have the opportunities to learn new things and grow in my role.'
A Day in the Life
In a typical work day, Bryan begins the day with check-ins with various Robotics Process Automation (RPA) developers. These occur over calls on Teams and Bryan follows up with them on the priorities for the projects for the day. During the check-ins with the RPA developers, they go through impediments backlog, raise pending issues and/or update on those resolved. After these check-ins, he then connects with internal stakeholders such as his colleagues from Payroll and HR Shared Services, to provide updates and/or for discussions before catching up with his supervisors to seek their advice on critical issues, if any. For the rest of his day, he works on his project deliverables.
But it doesn't end there; always curious, Bryan also finds time to do online courses on #CURIOUS, Singtel's digital learning platform. The platform features curated learning channels with some 100,000 courses and videos covering topics from technology to leadership.
Bryan is also part of the team that developed a communications plan to promote the HR RPA bots. These bots work alongside our HR colleagues and are part of our invisible "workforce". They were created as part of Singtel's digital transformation efforts. As the COVID-19 pandemic forces companies around the world to adopt work-from-home arrangements or operate with a reduced workforce, Bryan found it meaningful and worthwhile to be driving change and empowering people with tools to help them better manage their work.
All Work and No Play Makes Bryan a Dull Boy
#SingtelLife is far from dull for Bryan and he shares with us some of the exciting activities he has participated in.
During his first week with Singtel, he participated in a 4-day design thinking workshop. Through the workshop, he got acquainted with several colleagues from different departments in Singtel. This was a great start to his #SingtelLife.
When asked what his most memorable moment was with Singtel Group thus far, he enthusiastically responded with 'HR LEAD event', which was a department-wide HR event to welcome new joiners and commemorate the achievements of HR colleagues, along with performances by talent within the HR department. Bryan was tasked to prepare a performance with other new joiners and they enjoyed a lot of fun and laughter during the process.
Words of Wisdom and Encouragement
When asked what advice Bryan would give to people who are apprehensive about a mid-career switch, he encourages them to 1) be open to trying new things, 2) step out of their comfort zone, and 3) adopt a growth mindset.
He believes that the TeSA Mid-Career Advance programme is great for professionals, managers, executives and technicians (PMETs) who are keen on a career switch. PMETs bring along with them transferable skills which many employers recognise. The programme also gives them opportunities to acquire new skills and learn on-the-job while getting paid. He feels that there is no other better opportunity to future-proof their career.
He also shares that the programme offers on-the-job training from his co-workers, professional certification courses and also online training courses pertaining to his projects (e.g. UiPath courses for his RPA projects). Bryan also managed to attain his Certified ScrumMaster professional certification through this programme.
"To learn, unlearn and relearn"
That's the final piece of advice from Bryan for PMETs keen on the TeSA Mid-Career Advance programme.
Find out why Singtel is the Employer of Choice* and explore our available TeSA opportunities here.
*Awarded by HR Fest Awards 2020, which recognises and celebrates outstanding achievements of the region's top leaders, teams and organisations.