Innovation, Diversity & Inclusion
Women@Singtel – Pauline Heng
Published 06 Nov 2020 by Sandra Au
---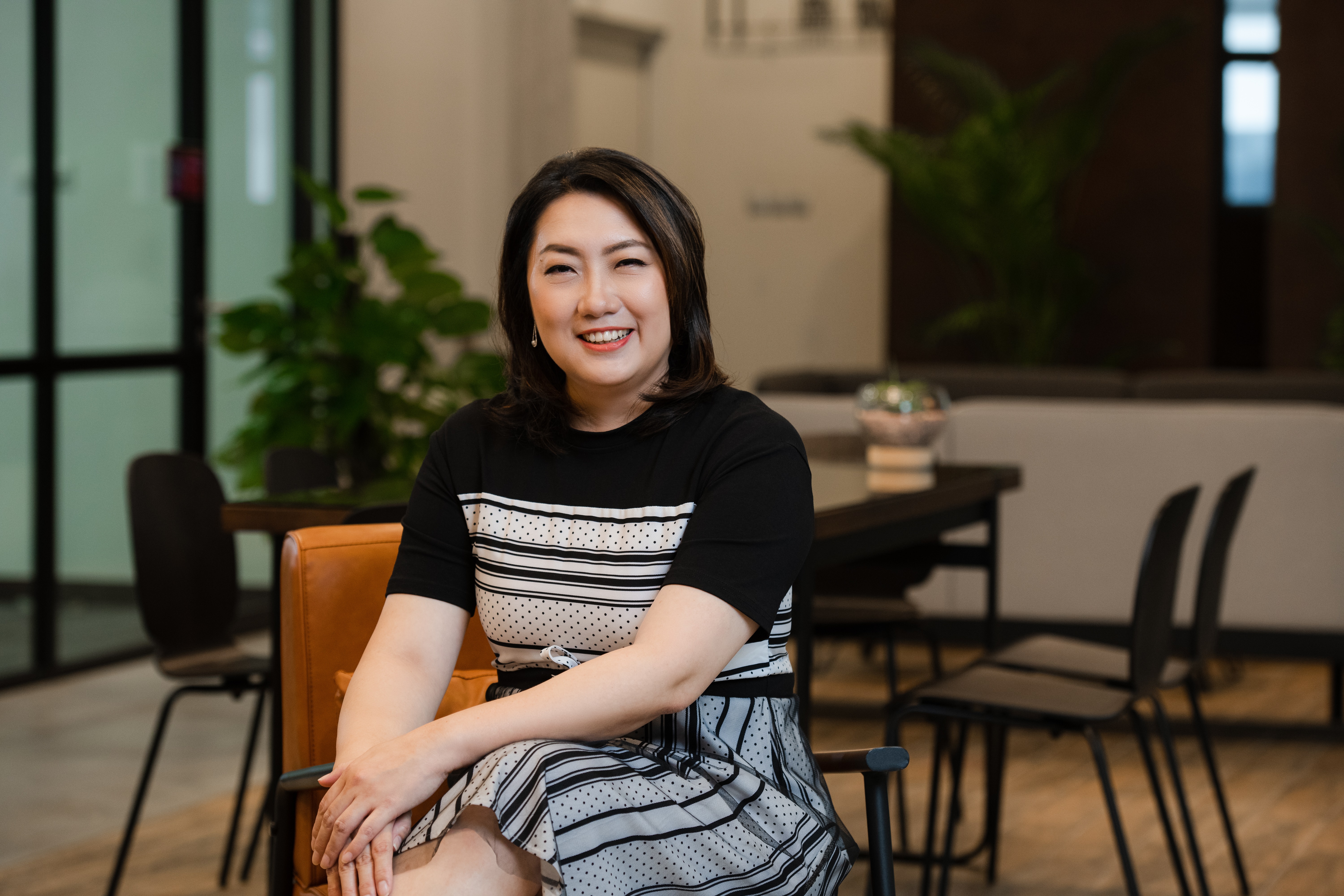 There's a somewhat unfair stereotype that IT professionals are often subjected to. Perceived as shying away from the limelight and being better at communicating through a screen, they're often regarded as functioning best from behind the scenes. Pauline, however, couldn't be more different. Vivacious, warm, and yet humble to a fault, Pauline's approachability comes hand in hand with being one of the sharpest people in a room.
From 16 years in banking to telecommunications
Pauline spent 16 years in the financial and securities industry and was put on many trials by fire, working with the likes of banks such as UOB and DBS.
"I spent a large part of my career managing the health and proper functioning of hardware security devices that secure critical applications in one of the largest banks in Singapore such as ATMs, internet banking, cheque clearance and e-payment systems."
"Prior to that, I was also working in another major local bank performing IT security governance. It encompassed many things: I performed checks on systems to ensure that systems are securely set up according to security standards and ensured that once discovered, system vulnerabilities are tracked and fixed and enhanced existing controls to prevent data exposure and leakage," she says.
While a shift to the telecommunications industry might have seemed daunting after nearly two decades in the same industry, Pauline is highly appreciative of having the opportunity to navigate a different landscape.
"Singtel is the largest telco in Singapore, along with having a global reach. With its forward-looking mindset of transformation and growth, its security team is also rapidly evolving and is hence a great place to grow and develop."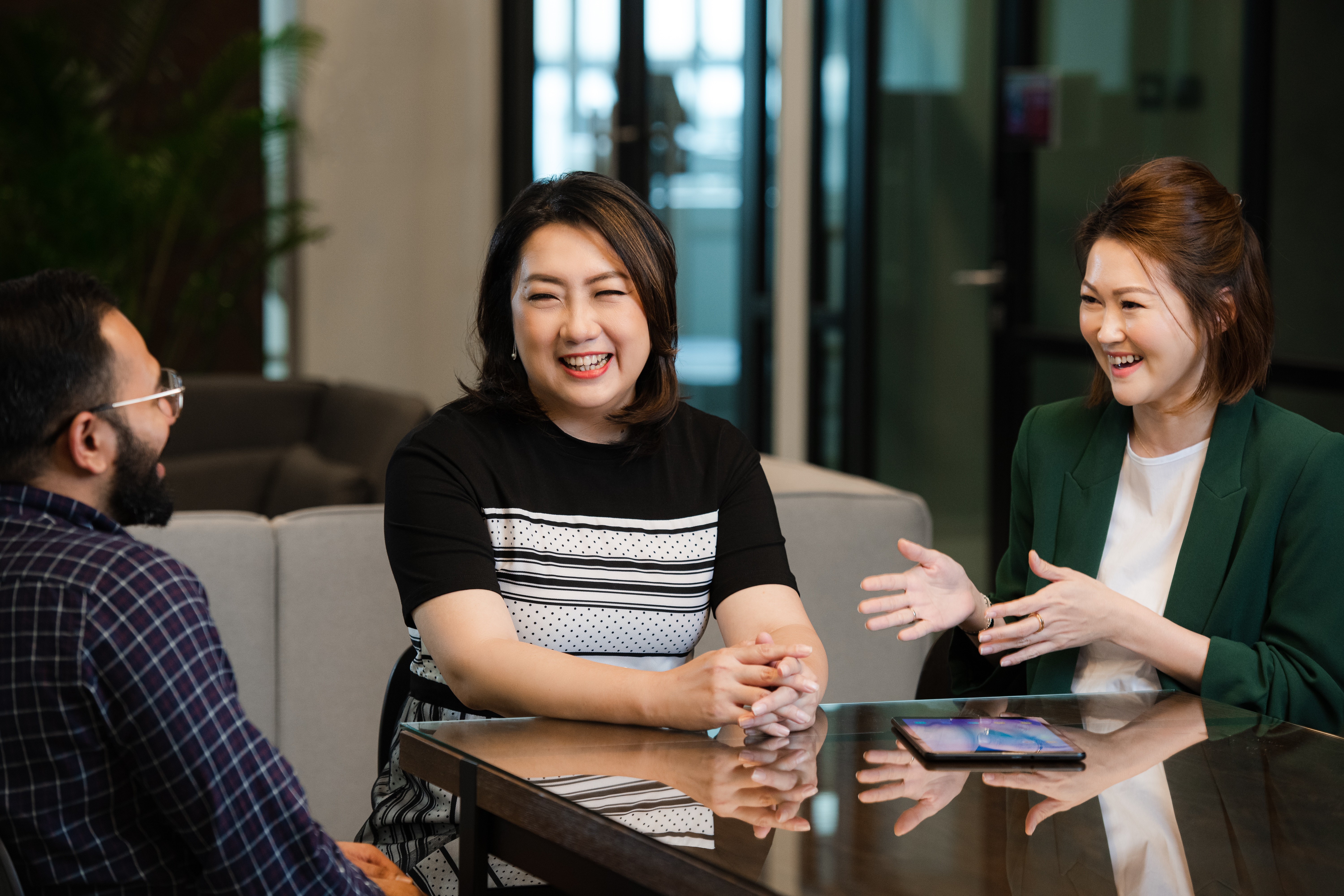 She also credits individuals and colleagues who have given her guidance along the way and made the transition infinitely more smooth sailing.
"You need people who bring out the tough side in you, and Baey Chin Cheng is great in that aspect because he never gives you the answers. During his former tenure as the Vice President of Information Security, he pushed everyone but also guided them to find their own answers, which makes you grow and learn to seek solutions for yourself," says Pauline, acknowledging the impact her former superior had on his subordinates.
"It is also a real treat to work with Tan Tiong Choon. As head of Information Security at Singtel, his style and strength focusses on incident management and having a broad view of IT security and infrastructure. I went from predominantly ensuring that systems are protected using technology risks and frameworks to focusing on the resiliency of infrastructure and ensuring overall business continuity," she adds in appreciation of her current manager.
Unseen but essential infrastructure
Currently, Pauline is working on implementing a vulnerability assessment tool in GIT network.
"This is to automate the checking of the health of our servers. It is technically challenging as there are many different flavours of operating systems, complex network and applications."
To a layman, system updates aren't commonly thought of as precarious. But a bad patch can potentially bring down an organisation's entire IT systems. The vulnerability assessment tool Pauline is working on goes a step further by checking all the different systems in Singtel's IT environment to ensure that there is no misconfiguration, thus enabling vulnerabilities to be patched accordingly in a timely manner.
She says that "one of the proudest milestones of my career is being able to say that I've never had an outage where the system was brought down."
"If one system is down, I have another three to four layers of backup!"
Women in IT, then and now
Pauline shares some insights on the differences between women in IT security when she was fresh out of school, compared to today.
"When I was a fresh graduate, women specialising in IT networks were very scarce; they mostly focused on security administration or programming. Now, I see many more women with a passion for networks and hacking, especially at local and regional hacking competitions. We live in exciting times and I'm glad women are also at the forefront of change and transformation in IT security."
"In my experience, women bring a different set of skills to the table. Although this by no means applies to every single individual, but I have seen that women tend to exhibit a higher level of meticulousness, with a knack for details and more robust planning at different stages prior to execution."
In a personal capacity, Pauline has also been grooming the next generation of ladies and leaders in IT security.
"I believe in equal opportunities. What men can do, so can women!"
Want to know more about working at Singtel? Find out why Singtel is the Employer of Choice* and explore our opportunities here.
*Awarded by HR Fest Awards 2020, which recognises and celebrates outstanding achievements of the region's top leaders, teams and organisations.