From Student to Digital Marketer
Published 25 Apr 2019 by Lynn Loi
---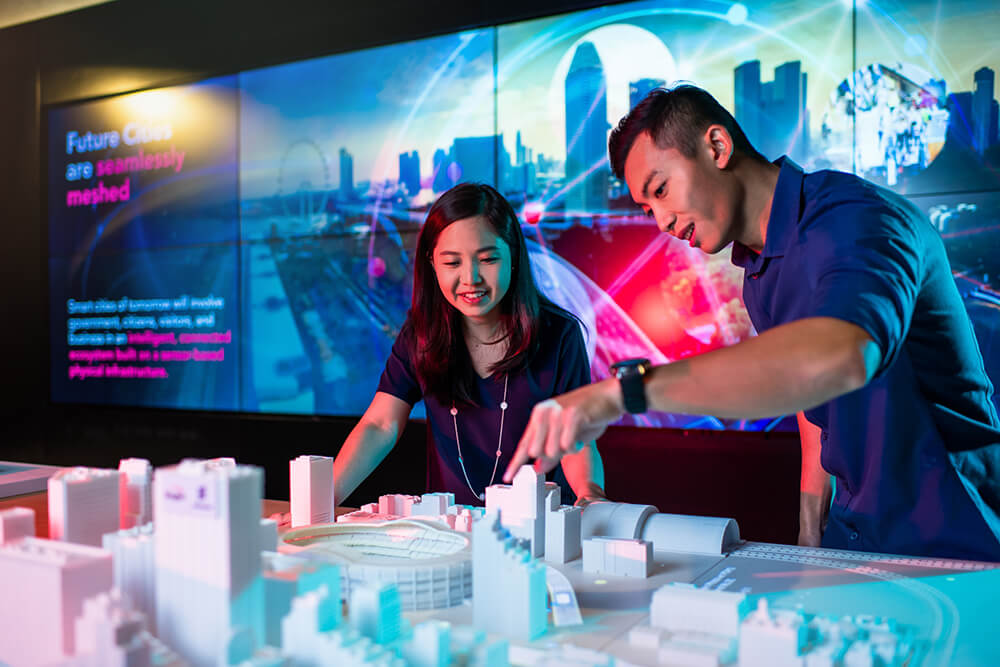 When Aretha graduated from NUS Business School with a marketing major where there was a focus was on digital marketing and integrated marketing communications that captured her interest and imagination.
As someone who enjoys sketching, creating video animations and learning new languages in her free time, she found that digital marketing appealed to her.
Pursuing her interest in the dynamic tech space
"For me, I like the freedom for creative and critical thinking, to test new concepts and measure results," shared Aretha.
She joined Singtel learning about the Singtel's Management Associate Program at university. Her interest to join the organisation was sparked by Singtel's digital transformation from a telco to a communications technology company, which she realised would present a myriad of opportunities in the technology space.
"At Singtel, I've had various opportunities to explore both Business-to-Consumer (B2C) and Business-to- Business (B2B) marketing, and I find both equally exciting because B2C marketing is more focused on making emotional connections while B2B marketing appeals more to logic and long-term planning."
"In my current role as a B2B marketer, I'm dedicating more effort to research about my target audience, which is a smaller customer pool with a longer sales cycle. This is challenging but also interesting as I get to learn about the intricacies of our diverse client industries and personas."
A typical day in the life of a digital marketer
As a digital marketer, a typical day for Aretha usually involves collaborating with cross-functional teams like Marketing Communications (Marcom), Product Marketing and Field Marketing, as well as with digital agencies.
"As I work in a global team with colleagues from the US to China, there often is a diverse exchange of ideas and opinions."
"In the morning, I might be managing an integrated digital campaign to connect the dots across Social, Display and Email channels. Then I might continue to work on strategies to harness marketing automation to nurture prospects through the funnel. In the evening, I could be in a webex call with a technical team in India about application enhancements to create seamless customer journeys. The days can be hectic but when your efforts pay off, they are truly rewarding."
She also enjoys being accountable for budget and managing agency relationships. For her, this is a role that allows her a chance to balance professionalism and fun, as well as support and responsibility.
Weighing in on digital and data
For Aretha, living in a digital world means that data is the source of truth for her to figure out if something is not working, and how she could optimise or evolve a campaign quickly.
"The real-time effect of digital marketing is a double-edged sword. You can create a campaign which you think might work well but if the real-time data tells you that it does not resonate with your target audience, you need to be dynamic and change things up quickly."
"As a female tech marketer, I also would encourage more women to join the tech scene as they bring a different perspective and can become positive influences in the business."
With all the data that's available, Aretha also shared the importance of using it to drive conversations with the team to ensure that while everyone is rallying behind a common goal, data is used to drive discussions around ideas and key decisions that the team will take action on.
What continues to fascinate is this ability to translate all the data into deeper insight of our customers' aspirations, insecurities, pain points and motivations that allows her and the team to create more personalised customer journeys.