There is no such thing as a 'one man show' - Esther Ong
Published 11 Dec 2020 by Ramya Ramesh
---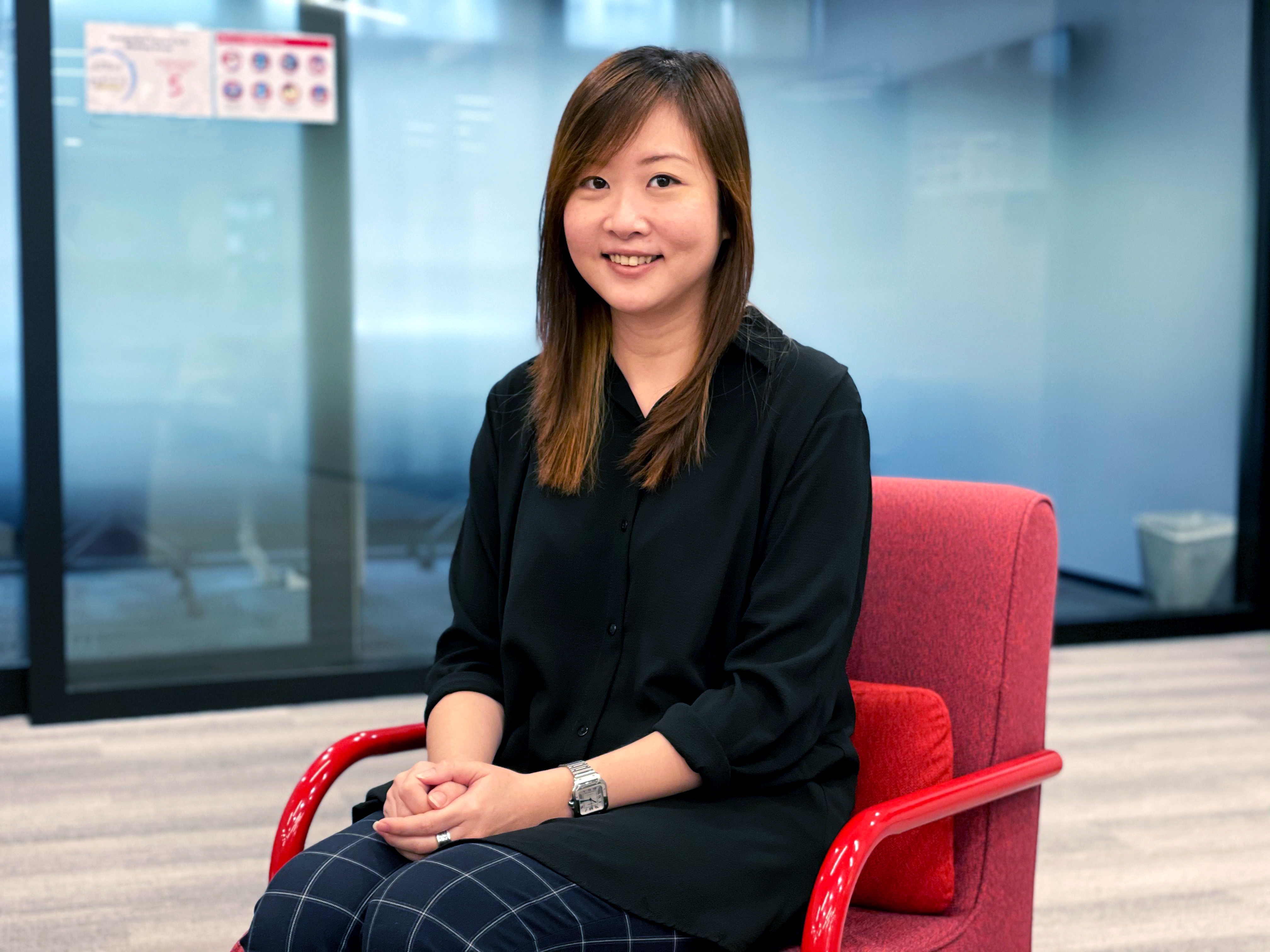 She successfully executed a high-profile CEO dinner event hosted by the senior leadership team including Ms Chua Sock Koong, Mr Yuen Kuan Moon and Mr Bill Chang.
When asked about her secret ingredients to success, Esther said without hesitating:
Teamwork. And crystal clear communication.
Esther is a Marketing Communications Manager for Global Enterprise Marketing at Singtel. Her portfolio includes customer experience and branding which includes organising customer experience events, managing relationships with corporate clients, entering industry awards and thought leadership.
Her day to day activities involve a lot of liaising and collaboration. The style of her work is project-based, which sometimes gets rather intense when she is running an event or during festive seasons. According to her, it takes months of planning to organise an event or send festive gifts to customers.
''We want to prepare a gift that best represents our thanks to our clients. We work with suppliers to curate items in the hamper and put in a lot of thought into designing the packaging and personalising the message to customers on our vision and partnership with them.''
"Every year, we pay special attention to the Christmas hamper as it is a key touchpoint,'' she shares.
On other days, she works on brand-related assignments such as awards submission and publicity.
Teamwork makes the dream work – John C. Maxwell
Singtel has offered Esther a myriad of learning opportunities over the last 17 years. But if she could only pick one thing that she has learnt, that would be teamwork.
Communicating with multiple internal and external stakeholders across departments is part and parcel of Esther's work. Esther's events typically involve multiple business units across the Singtel Group, which means there are plenty of things she needs to coordinate – only someone as sharp and innovative as Esther can manage!
"There are many details to take note of and the logistics can get messy. We must also make sure our guest restrictions are met and no one is taken by surprise!'' she exclaims.
For example, a key event that Esther organised was the CEO dinner, which gathered about 240 guests. The event is spread over five consecutive days, and each day, they host guests from different business units.
Esther had to collate the guests' dietary requirements and send it to the chef's team to ensure the best experience for the guests. She also had to capture any RSVP changes immediately so the team can adjust and optimise the maximum capacity of the dinner and collect the guests' biographies for the hosts' reading prior to the event.
Despite the frantic and complex logistics, she enjoyed every moment of the rush.
"I enjoy working with people. Through organising the CEO dinner, I also got the rare opportunity to meet C-level VIPs,'' she shares.
Inspiring new ways to reach customers
Esther used Robotic Process Automation (RPA) to manage the event registration across all business groups, and her robot "colleague" now works alongside with Esther to manage the preferences of each VIP for the event. The time required has been shortened from 3 to 4 hours to just 5 minutes and the accuracy rate is close to 100%. This helps her to prioritise her time for other important tasks.
Besides using RPA to improve work processes, Esther has also explored Augmented Reality / Virtual Reality. For example, she implemented a QR code in the Christmas hampers, which the recipients can scan to view a video playing on the box, putting augmented reality into perspective. This offered a different and memorable experience for the gift recipients.
Esther's willingness to think outside the box was inspired by her mum. Though she is a housewife, she constantly picks up new skills through watching YouTube videos. She recently learnt to make face masks at home and grow vegetables, which are more sustainable options than purchasing single-use masks and shopping for imported vegetables. Not only that, she has even assembled a water fountain all by herself!
When Esther is not laser focused on her work plan, she loves to start her weekends early to spend quality time with her 4-year old son. Her guilty pleasures include binge watching the latest shows on Netflix and chilling at a beach resort, or preferably doing both together! Oh, and you might find her clinching the latest fashion deals too!
Want to know more about working at Singtel? Find out why Singtel is the Employer of Choice* and explore our opportunities here.
*Awarded by HR Fest Awards 2020, which recognises and celebrates outstanding achievements of the region's top leaders, teams and organisations.
Follow us on our socials (@singtelcareers) to stay in the loop!