Career Paths, Early Careers, Singtel Management Associate Programme
The Curious Case of the Diplomat-in-Training turned Singtel Management Associate
Published 26 Aug 2021 by Soon Ping Huay and Sandra Au
---
From Foreign Service to Telecommunications & Digital Services
A classic Benjamin Button, Daniel seems to have aged in reverse. Having been briefly acquainted with him during his one-time stint as a (surprise, surprise) History relief teacher during this writer's junior college days, it was intriguing to encounter him not as a graduated senior, but as one of Singtel's Management Associates. Having spent nearly two years in Singtel across two different business units, Daniel is presently finishing his stint in Singtel's Mobile Financial Services (MFS) team.
"I spent slightly over a year in my first rotation with the (then) International Group as part of the team managing Singtel's strategic investment in Bharti Airtel Limited, an associate telecommunications company with a presence in 18 countries across South Asia and Africa."

"Currently as part of the MFS unit, I've been given the chance to work on exciting key products in the fintech space such as VIA – Asia's first interoperable cross-border QR payment network – as well as Singtel Dash, one of Singapore's leading all-in-one mobile wallet."
Going from the foreign service to telecommunications and digital services industry is quite an arc, but it was a well-thought-out choice. Daniel was on the lookout for a digitally-focused organisation with both the capability and desire to pursue global opportunities, particularly in emerging regional markets.
While similarly offering opportunities for international exposure through its associates and subsidiaries across the globe in places such as Africa, India, Indonesia, Thailand, the Philippines and Australia, Singtel is also known for investing extensively in grooming its diamonds in the rough.
The fulfilling journey thus far
"Contrary to the popular statement, I'm not just here for a good time but for a long time," Daniel laughs.
Judging by how he's wedded to a workday segmented around twice-daily caffeine infusions at 9.30am and 3.00pm like clockwork, we're pretty inclined to believe him.
"I was looking for an organisation with the capability and desire to access global opportunities especially in the emerging regional markets which I am personally passionate about along with a strong digital focus, so Singtel hit all the right notes."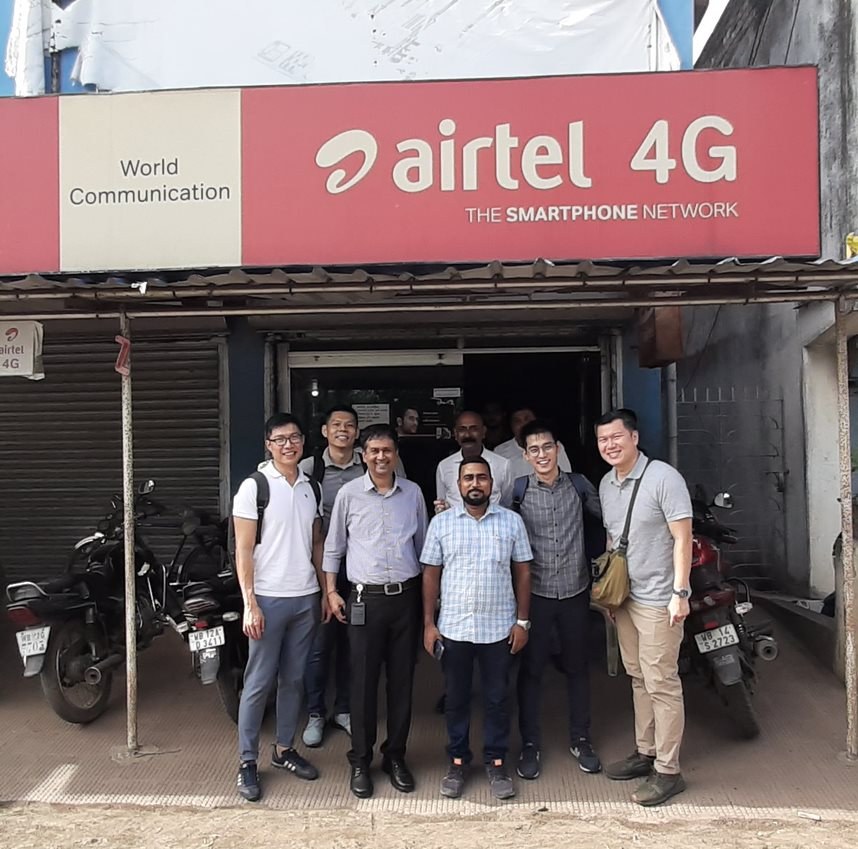 As part of the holistic development of Singtel's Management Associates through international exposure, Daniel took part in an eye-opening market research trip to Kolkata, India in his first year with the organisation, travelling to both urban and rural areas to observe the variation in how telecommunication products and services are distributed.
Notably, India is home to mostly prepaid mobile customers while Singapore's is largely postpaid, leading to the use of markedly different strategies, tactics and channels to reach out to customers.
"It brought to fore very real-life concerns that I would have otherwise never have considered when thinking about different pain points and obstacles in penetrating rural versus urban areas. It was a treat to see how the on-the-ground execution of sales and marketing strategies testify to Airtel's strength as not only the leading incumbent telco player in India, but also as the top three mobile service providers globally in terms of subscribers."
As someone who professes to being both personally and professionally curious, Daniel's keen sense of adventure has him getting up to a multitude of things, from attending regular Bahasa Indonesia language lessons to spending a Sunday morning diving off Pulau Hantu, and even traversing the mangroves of Sungei Simpang on kayak.
#ProjectHappyHood Hawker Tours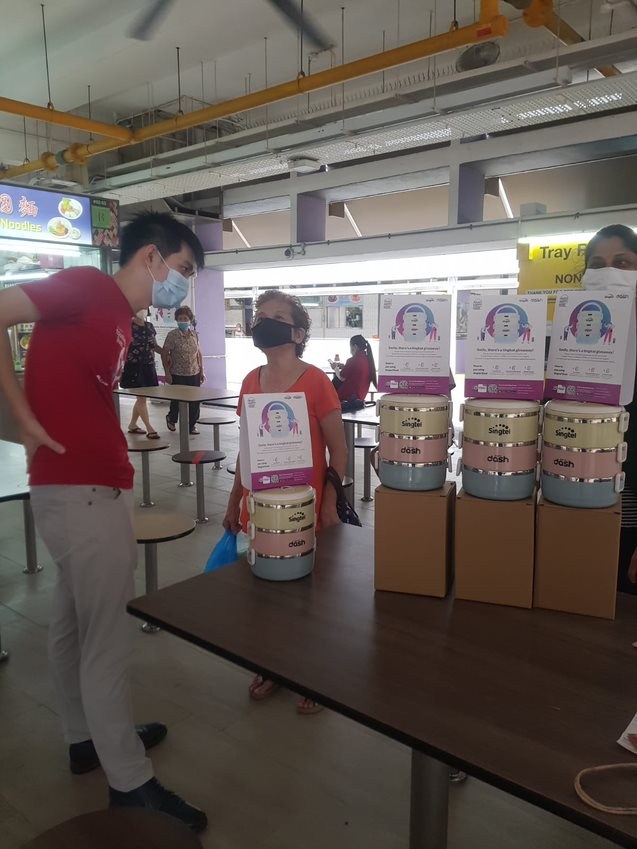 In addition, one of Daniel's most meaningful moments in Singtel to date was being part of #ProjectHappyHood's exclusive tingkat giveaway, which saw Daniel visiting hawker centres around the island to distribute beautiful, three-tiered eco-friendly tingkat containers to Singtel Dash mobile wallet users. Coinciding with the nation-wide push to promote the use and acceptance of digital payments , this was definitely a timely initiative in support of hawkers.
Reflecting on his takeaways (pun intended) from his current stint at Singtel's MFS unit, Daniel notes how they come in handy both in and outside of work.
"In additional to enhancing my knowledge of emerging markets, I've also sharpened my financial acumen especially in the area of consumer financial services such as insurance and investment products."
"When I sit back and take stock of my time at Singtel so far, I'm both heartened and impressed to see what an indelible impact a globalised, forward-thinking and supportive environment has had on me professionally and as a person."