Early Careers, Singtel Management Associate Programme
Mo' Fun to GOMO Around with Min Quan!
Published 02 Dec 2021 by Soon Ping Huay and Sandra Au
---
Min Quan recounts his Singtel Management Associate journey, starting from being a part of Digital Transformation team, to calling GOMO by Singtel his home. The launch of his first rewards campaign for GOMO was both exciting yet nerve wrecking, and proved to be a fulfilling experience for both himself and customers.
The Journey
"As a kid, I wanted to be a pilot or work in a service-related function, so I guess you could say that that human aspect hasn't changed. I didn't foresee myself joining a household name like Singtel though!"
Also, #DidYouKnow that roughly more than 65% of Singtel's net profit comes from its regional and overseas units?
"It was a real eye-opener to see how it operates beyond the local market. It recently embarked on a group-wide transformation and I'm excited to see how we can pivot our business and continue to be competitive."
Having read Economics during his time in university, Min Quan successfully joined Singtel's Management Associate Programme after graduation.
The First GOMO Rewards Campaign
As part of the Product Marketing team, no day at work looks quite the same as the day before. Working with a multitude of different stakeholders from Marketing Communications, IT, and even Consumer Operations, Min Quan's role involves going down to customer touchpoints.
"The scope of work in my current role is a pretty significant departure from my prior stint. In my first rotation, I was part of the Digital Transformation team at Singtel's Group Digital office. Operating in a corporate function meant that I was servicing different subsidiaries and business units, which gave me an appreciation and macro perspective of Singtel's operations."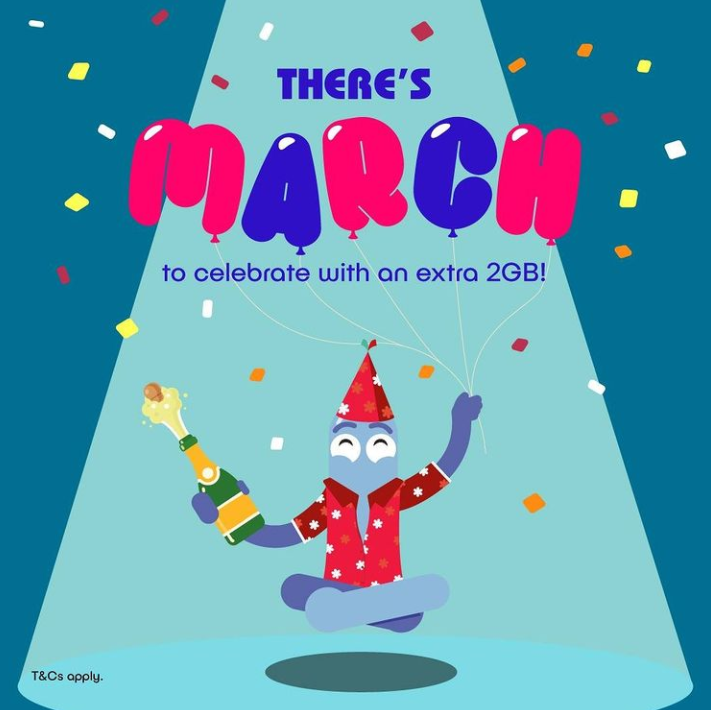 Min Quan counts the launch of his first rewards campaign as one of his most exciting moments in Singtel thus far. GOMO by Singtel launched only around two years ago, so it was a high-stakes-high-pressure situation as Min Quan and his team worked to devise a campaign that would appeal to and engage with GOMO's customers. With its main product offerings being no-contract digital SIM plans, keeping the base churn rate (customer retention) low was essential to make GOMO a successful sister brand.
The Marketing team spared no effort in rigorously segmenting and differentiating their customer base to create a bespoke reward campaign as the first of a long-term strategy to promote stronger engagement.
"I couldn't have asked for a better team. Good communication is invaluable, especially when liaising with multiple stakeholders," Min Quan shares.
Taking a pause, he gives a huff of laughter while shaking his head.
"That has got to be one of the most nerve wrecking moments of my life. When your campaign goes live, there's no going back. You literally receive your exam results right there and then," he jokes.
"Thankfully, the campaign was a great success, it was gratifying to receive positive feedback from customers who enjoyed their rewards."
Reflections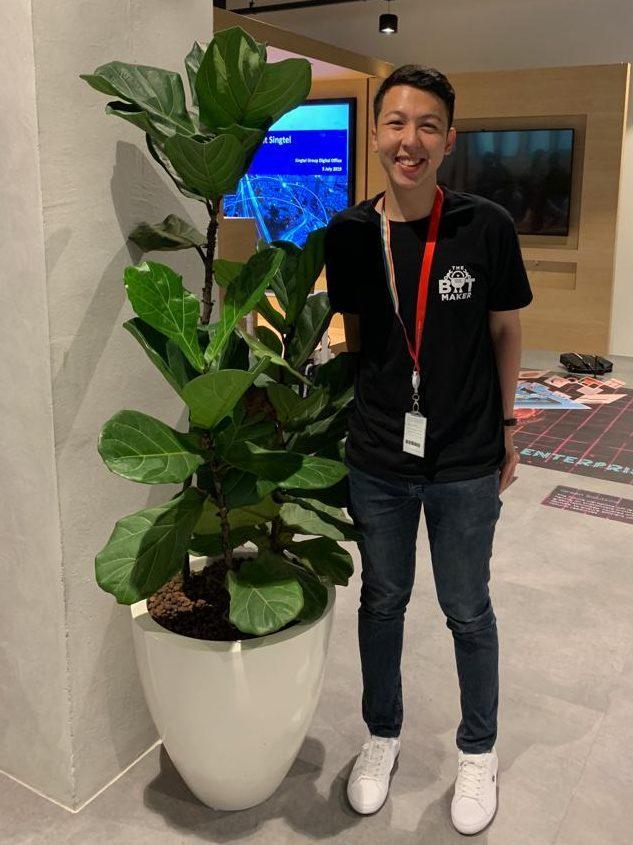 Seems like Min Quan's not short on positive feedback: a straw poll conducted within his team (sample size: four) lists 'responsible', 'resourceful' and 'team player' as the adjectives of choice to describe Min Quan. To top off the mix, he counts stakeholder management and good communication as two valuable skillsets that he has picked up along the way.
"Learning to frame my thought process well have enabled me to better analyse different situations and consequently fill the dots on who I should reach out to to get things moving."
Outside of work, Min Quan enjoys further food for thought in the form of keeping up with current affairs and the latest documentaries, wryly pointing to 'The Social Dilemma' offering an interesting counterpoint to his current line of work.
"What has kept me sane this past year or so is the tireless support from my parents. I'm immensely grateful to not have a daily battle of trying to eke out a workspace at home. They have gone above and beyond in creating a conducive work-from-home environment such that I continue to be able to do my best at work every day."
Regardless of which business units you choose for your rotations, a fulfilling journey lies ahead of you. Join us for an experience of a lifetime as a Singtel Management Associate.