Invest in opportunities, and most importantly, the people around you - Yukesan
Published 08 Jan 2021 by Ramya Ramesh
---
Yukesan is part of Singtel's International Group (IG) and he works in a team that builds and operates the VIA cross-border payments network business. VIA is a platform that was built and launched in 2018 that enables users to seamlessly use their home e-wallet service when they travel, and Yukesan is a pioneering team member who was instrumental in setting this up.
In VIA, he reports into the commercial function, a unit responsible for the overall P&L of the business, expanding and growing the markets and developing new business strategies to drive scale.
Yukesan's schedule may seem hectic, but his weekends are spent basking in his favourite activities, soaking up the best life in Singapore.
Q: What is your ideal day in, Yukesan?
Waking up to the chirping of birds. Good hot food. Catching up with family or friends. Mid-afternoon naps. No major global disasters. A good movie to cap it.
I think it is important to strike a balance between work and life; without that, you miss out on many important things in your life. For example, my family is very important to me so I make sure I spend quality time with them'' he says with a heartwarming smile.
The typical day of a Mobile Financials Services (MFS) Manager
Yukesan's time is spent around four main areas – 1) making sure the existing business is running smoothly, 2) ideating and executing strategies on scaling the existing business, 3) developing new service verticals to grow the business into new areas and 4) touching base with the people around him, planning and executing activities to keep the team engaged and close.
He deemed it as a ''often crazy, but a manageable schedule''.
Along his journey to becoming an MFS manager, he picked up a few valuable skills - including the ability to negotiate effectively. The art of negotiation is not an innate ability and Yukesan makes a conscious effort to develop this skill to defend a proposition towards a win-win position without making the other party feel lesser.
''My day to day work has given me opportunities to sharpen this skill as I have to negotiate with both internal and external parties, and I think I've managed to hone this skill - I still have friends at work and outside of work!'' he chuckles.
People are the crux of Singtel
Yukesan is a firm believer of rapport building and you can trust him to keep a team as close-knit as possible. He makes a point to remember his team members' birthdays and wishes them in a WhatsApp chat group with the most people in it. This way, he creates a snowball effect as everyone in that chat group starts wishing the birthday person. It brightens the birthday girl or boy's day, while keeping the team spirits high!
Work is important but Yukesan also makes it a priority is to look after and look out for the people around him and find ways to inject an essence of positivity into their daily lives. He does not hesitate to lend a helping hand when someone is in distress or simply need a listening ear.
During the interview for this article, he also gave a shout out to a few co-workers who have been indispensable in his Singtel journey.
''If I must choose one, and as cliche as this may sound, I will say that the person is my boss Han Yong,'' he says.
He was one of the Yukesan's main motivations to join Singtel's IG - lauding him for his intellect, capability and the calm personality he possesses.
''Han Yong is an amazing strategic thinker and he can articulate ideas with impeccable clarity. We do have our differences at times, but Han Yong is the type of boss that you can be very open with and discuss without the fear of any negative repercussions. I think this is very rare.''
''Coming from a non-payments background, he trusted me to deliver what was expected of me in this role and guided me along the way. I'd like to take this opportunity to thank Han Yong!''
Affable vibes, all day long!
One can often find Yukesan relaxing his game face to spend some quality time with his colleagues - even if it is through work! He highlights some of his memorable moments spent with the peeps at Singtel.
''Developing VIA from scratch was a gruelling but very fulfilling experience. We got the opportunity to present VIA to the heads of states during the 2018 ASEAN Summit in Singapore. PM Lee even posted about it on his FB page!''
In addition, he and his team organised activities as part of the change leader initiatives. They made bomber jackets for everyone in IG and gave them out for Christmas last year. They also took the entire IG team to clean up the East Coast Park beach as a part of giving back to the environment.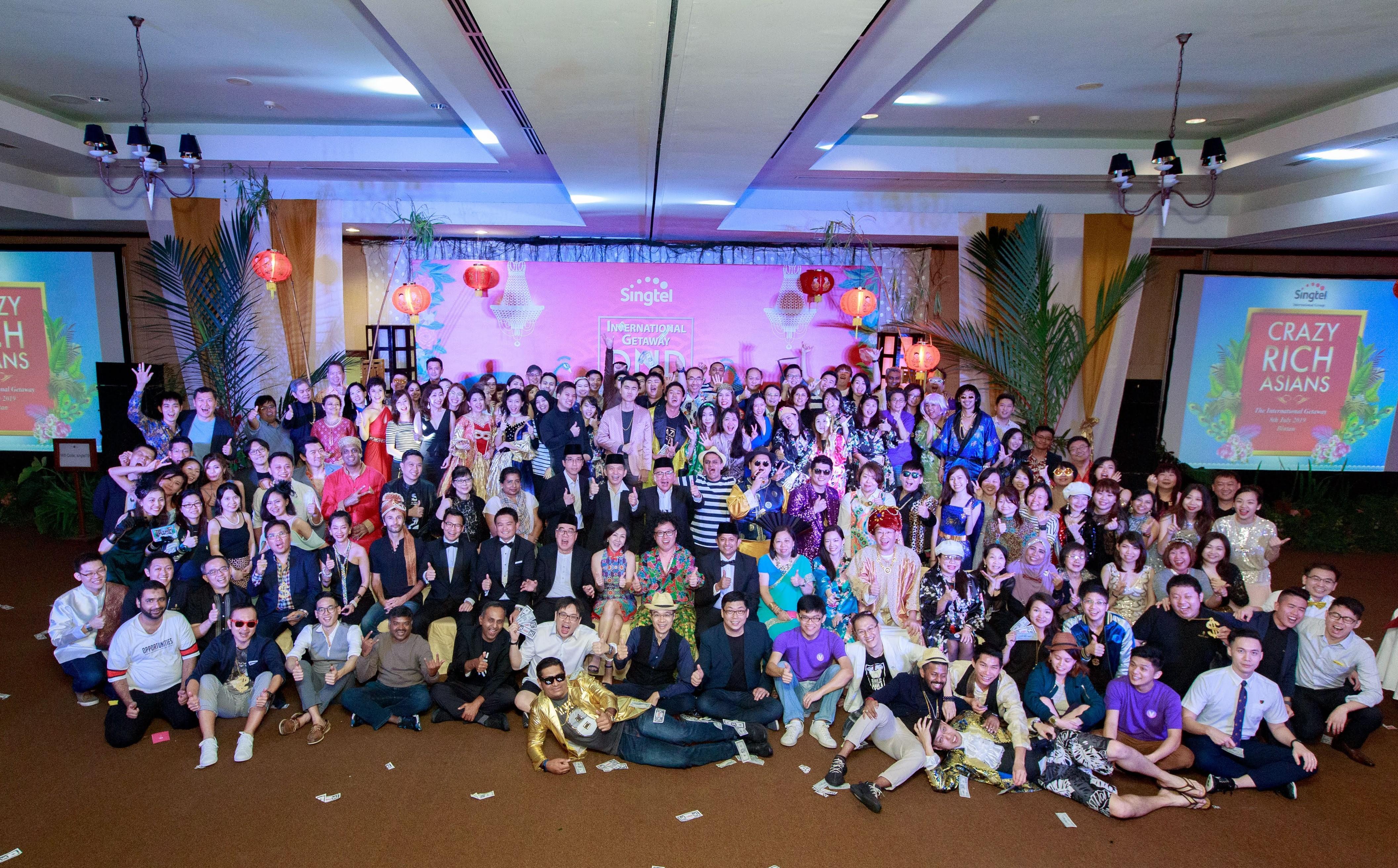 He has also been spending some quality time at home during Covid-19 - at the moment, the rabbit hole he has fallen into is keeping healthy and eating well by reading up and watching a lot of YouTube.
''This plan worked out alright I think, I lost approximately 24 kilos since February and it feels amazing!''
Q: Your time at Singtel does sound productive and fun! What led you to join Singtel in the first place?
In the telco business, Singtel is usually looked at as a pioneer or front-runner in a lot of new technologies and services. I have been in emerging tech businesses before Singtel and always been passionate about this area. I think at Singtel, we really get to push boundaries and defy people's expectations of a telco company that's about 140 years old. I think this vision has been embedded within Singtel's DNA; a good example will be our early decisions to invest in our operating companies (e.g, Telkomsel, AIS, Globe, Bharti Airtel) many years ago and these companies went on to become massively successful in their markets. You can find more information about our associates here.
Want to know more about working at Singtel? Find out why Singtel is the Employer of Choice* and explore our opportunities here.
*Awarded by HR Fest Awards 2020, which recognises and celebrates outstanding achievements of the region's top leaders, teams and organisations.