How a Contact Centre Team Delivers Great Customer Experience? - Yap Hong Eng
Published 12 Apr 2021 by Ramya Ramesh
---

"High performing individual is incredible, but high performing teams are invincible"
Always striving to go above and beyond, Hong Eng and his team are constantly analyzing and examining the needs of customers to improve the customer experience and operations effectiveness. Indeed, his team is best personified by a commitment to a shared cause: To deliver what matters most to customers, always.
A champion in the industry – Hong Eng is a familiar face to many. He has been invited to and served as a judge for numerous Contact Centre Awards. Pursuing this in a personal capacity, these experiences form part of Hong Eng's self-development journey where he can explore and learn from the industry best practices.
Learning Never Stops
Just like his commitment to providing a great experience, Hong Eng also possesses a similar zest for learning. An item he particularly enjoyed was his Lean Six Sigma journey from green to black belt. Lean Six Sigma is a management approach to business performance improvement that focuses on "Lean", i.e. speed, efficiency and taking waste out of a process, and "Six Sigma", which focuses on effectiveness and removal of errors.
"To me, that set a basis and trained me to always look for areas of improvement, to challenge the norm and continue to innovate for a better future. After all, change is the only constant."
A Customer-First Approach
Over the year, Hong Eng has witnessed the development of a more customer-centric culture within Singtel. He is heartened by this and is proud to have played a role in the process.
Some of his memorable #SingteLife moments include winning external and internal awards, which serves as recognition for the team efforts in improving the customer experience. Some examples of these awards include Gold Awards for Best Contact Centre and Customer Experience Awards, both in Singapore and on the World Stage.
Hong Eng also takes pride in watching individuals being recognised at awards ceremonies.
"This is a testament to the organisation's commitment to nurture and develop its people."
Shared Problems and Shared Solutions
With more than 20 years of experience in customer experience, business support and transformation, Hong Eng paves the way with his wisdom-filled advice.
"We will always be here for our customers. If they have a concern, it becomes our concern, and we find a solution to resolve the issue at hand.''
He highlights that a great customer experience will be the differentiating factor between a good business and a mediocre one.

"Put yourself in the shoes of the customers is a crucial step not to be missed. A sense of warmth and concern towards consumers should be ever-present.'' 

To Hong Eng, customers are the reason for a company to sustain its initiatives and growth; therefore, the focus should be entirely on their needs and wants – be it bringing them the best products, unforgettable experiences or ensuring a lasting relationship with them. In Singtel, customer focus is one of the main core values that is embraced in everyday work.
Having embarked on the digitalization journey, Singtel provides the customers with a seamless solution online. However, Hong Eng continues to emphasize how we must always think from the customers' perspective and seek to explore how we can integrate new technology into the process to help improve the customer's experience.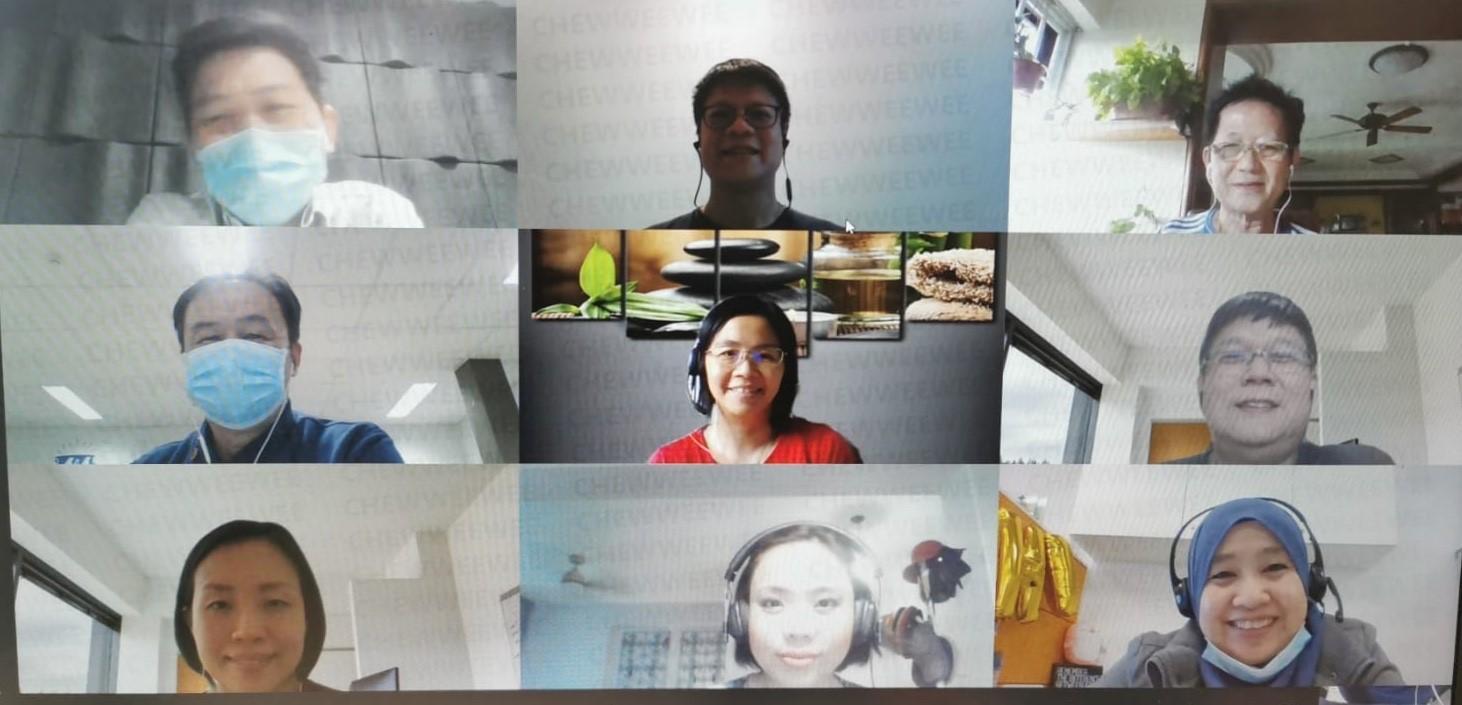 Enacting Change, Creating Impact
Hong Eng also finds time to look beyond his daily work to grow and learn.
Last year, he was given the opportunity to conduct classes in the Ability2Execute (A2E) programme which focuses on imparting Singtel's values and raising execution effectiveness. Key to the programme was a focus on inculcating positive behavioural change in participants to drive and sustain transformation in Singtel. It also fosters better understanding, builds empathy and cultivates a highly engaged, collaborative and customer-focused culture.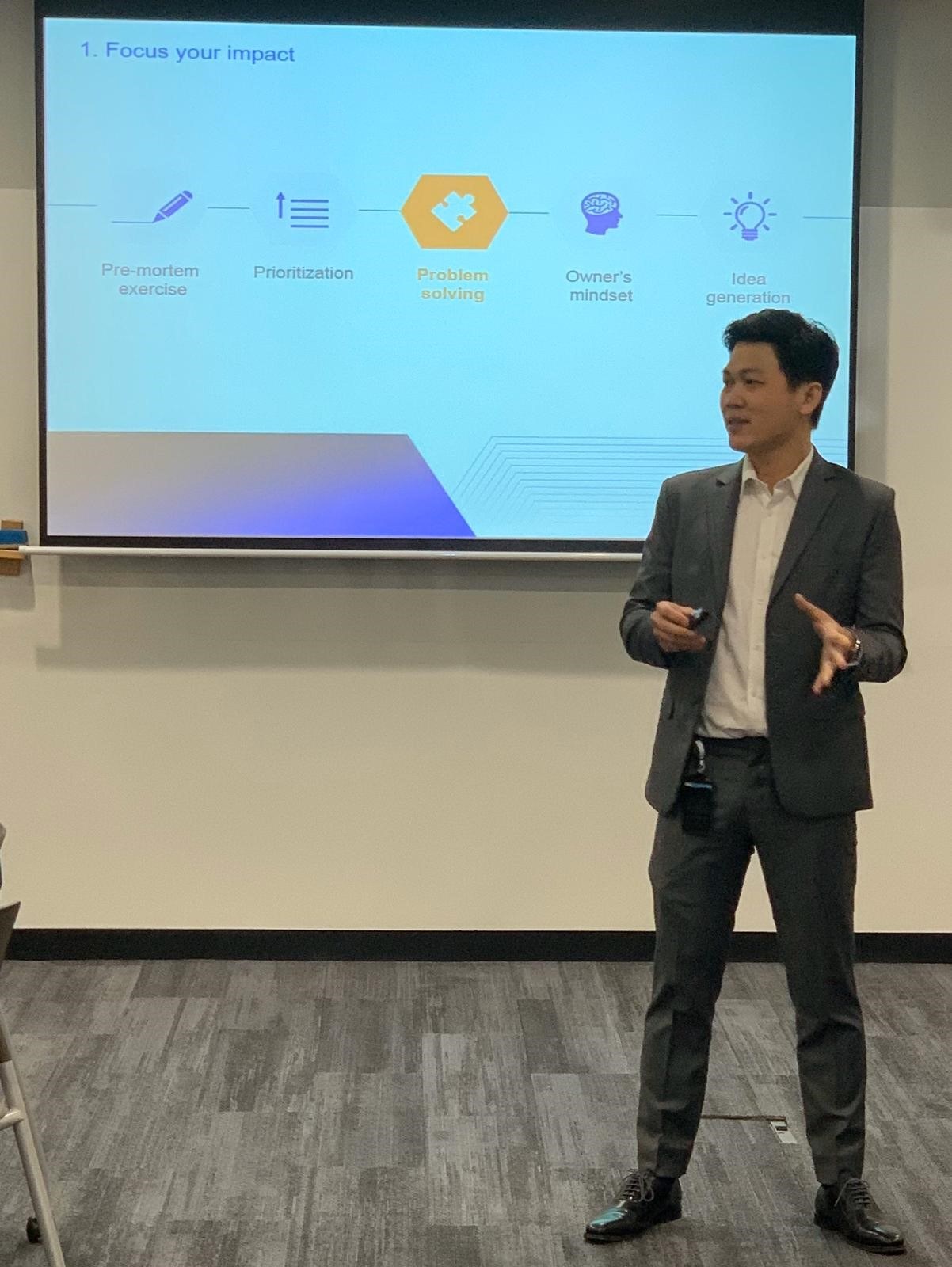 "I was privileged to be trained as a facilitator to conduct classes for colleagues from various functions. The whole experience was very enriching, especially when we saw a change in work culture. It has been a year since we started the programme and we are still consciously practising what we learned in A2E in daily work and communication," he shared.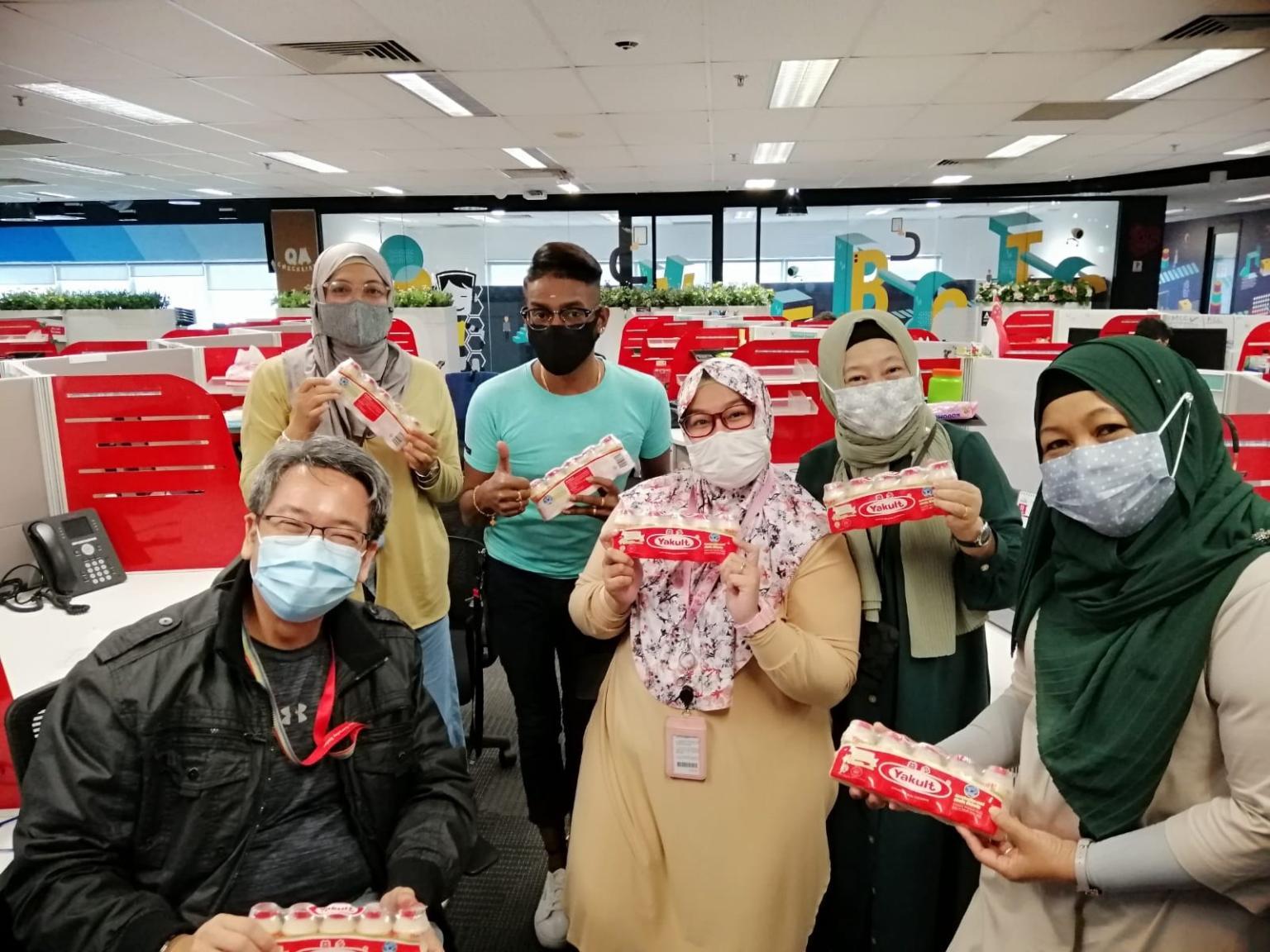 When asked what he would do with $10,000 if there were no strings attached
"$10,000 may not be enough but one of the things in life that I wish to do is to build schools for underprivileged children in countries where they cannot afford basic education. I strongly feel and believe all children deserve basic education that will serve to impart knowledge, guiding them nurturing them into purposeful individuals".
Want to know more about working at Singtel? Find out why Singtel is the Employer of Choice* and explore our opportunities here.
*Awarded by HR Fest Awards 2020, which recognises and celebrates outstanding achievements of the region's top leaders, teams and organisations.