Heroes Behind the Systems
Published 14 Aug 2020 by Claudia Nio
---
Many of us have embraced technology into so many aspects of our lives, and even more so especially during the current period of social distancing. We rely on technology to stay connected and to work remotely, expecting the programmes, platforms and systems we use to run smoothly in the background.
Rarely has second thoughts been given to how and who have been keeping the technology running 24/7. Today, we spotlight two people who play key roles in the upkeep of Singtel's Espresso, Office 365, Yammer, and help ensure the smooth running of workplace-related system services, such as Endpoint Security and Mobile Device Management – all the essential tools that we rely on when the company is in the Work-from-Home arrangement.
Farook Mathersha Maraicar is a senior architect in the Corporate Systems department under Singtel Group IT and Arieza Dela Cruz, a System Services Specialist in the IT Workplace Services, Technology Infrastructure team, share their experiences being the heroes behind the systems at Singtel. Both are Subject Matter Experts (SME) in their various fields and play key roles in Singtel's digital transformation in the workplace that enables employees to use online platforms with ease.
Enabling us to go digital
Farook's role as a senior architect goes beyond simply managing the systems at Singtel. He shared "Aside from managing Espresso, Yammer and other Office 365 resources, I will also look into the rollout and help drive adoption of digital tools available on Office 365 for better employee experience."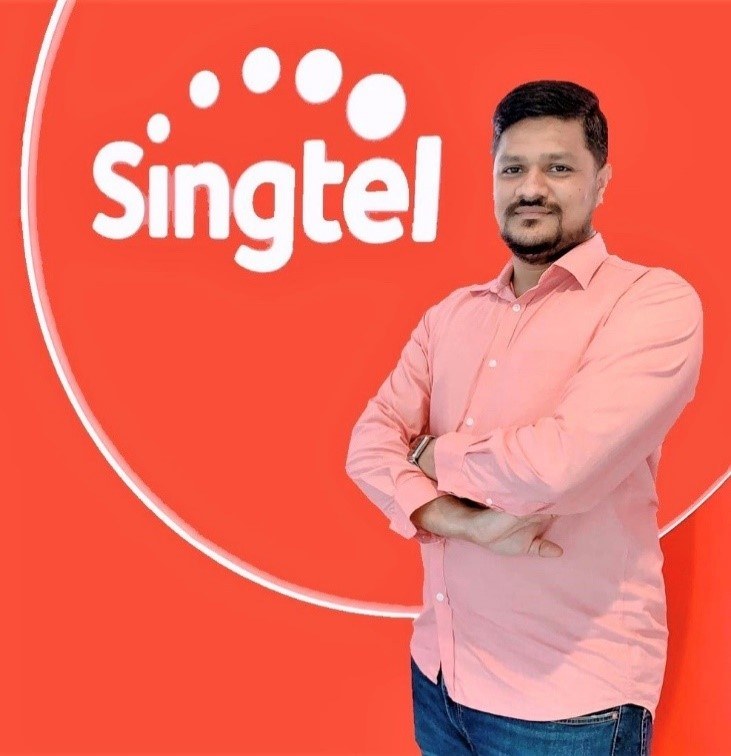 With the gradual rollout of tools since the adoption of SharePoint Online in September 2017 within Singtel, the company made the final crossover in April 2019. But work doesn't end there for Farook even with employees on-board Office 365, because technology doesn't stand still, so neither can he. "This job is at the same time challenging and interesting as I get to learn about the latest and newest technologies. These insights help me in deciding if the new tools should be introduced to boost employees' job productivity."
Arieza is the SME for workplace-related systems services such as Microsoft Teams, and manages the operations of these systems at Singtel. "On a day-to-day, my time is consumed attending meetings with business users for engagements of our systems, reviewing and approving requests, and overseeing the operations of our systems to ensure that all workplace applications run smoothly. I will also be occupied with the testing and implementation of system deployments and security control," she shared.
"For all workplace-related systems, my team and I will be working on the setting and configuration of these systems to ensure that the rest of our colleagues can access these systems with ease. Furthermore, we have been working on a Data Loss Protection (DLP) project as part of an ongoing effort to safeguard Singtel against potential threats and risks associated with data loss. These DLP controls protect data from being leaked through different channels, including removable storage devices, email, and internet sites. It was late last year when we started implementing the DLP policies in some of the groups in Singtel. It is still on-going and we are continuously fine-tuning the policies as we implement it to more groups."
As the SME for this project, Arieza handles the POC (proof of concept), created all the rules and configurations based on the DLP policies approved by the management, followed by all the testing and fine-tuning of these rules as they slowly rollout these policies to other functions at Singtel.
Transiting into the new normal
When the COVID-19 pandemic hit and most of Singtel's employees transit to a work-from-home arrangement, our systems heroes had to step in to ensure that we all had a smooth transition to remote working.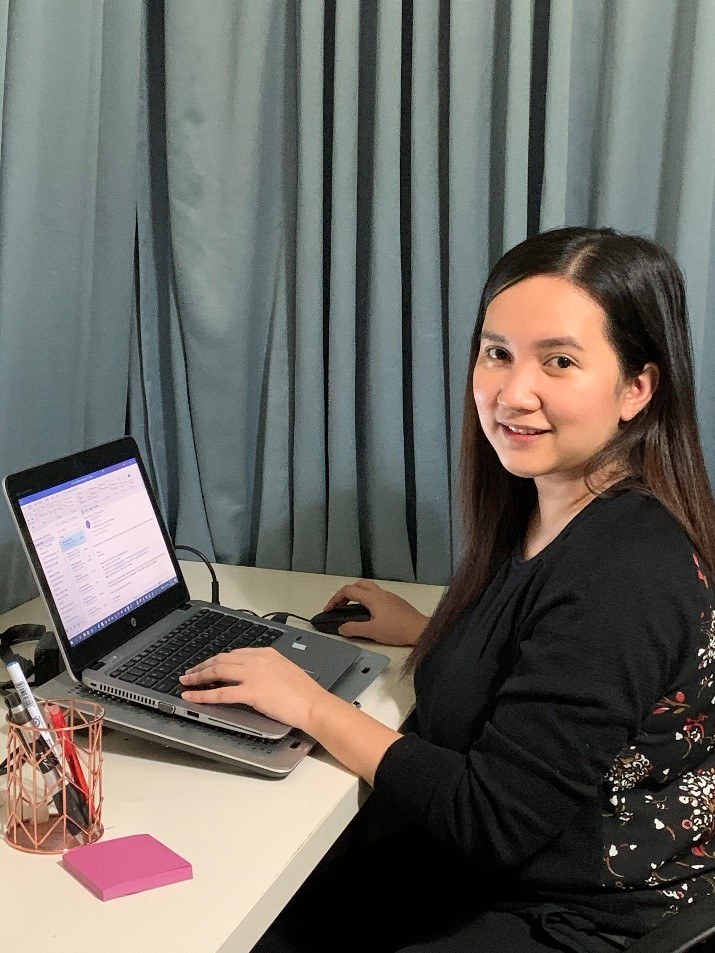 "During this COVID-19 period, I am part of the team that built an intranet website to host all the necessary content for our colleagues according to their business units and also allow the submission of forms such as travel declaration," Farook shared. In fact, he and his team were the ones who enabled employees to remain connected while being apart. "Moving to remote working resulted in a lot more demand for cloud services and a safe and secure platform for collaborative work. My team was all hands on deck in the initial migration of all employees to cloud platforms such as Espresso (intranet) and Microsoft Teams, which now allows everyone to easily access their content online using their preferred devices and keep connected with one another."
The security of our online platforms is something many have taken for granted and one that is needed to work with a peace of mind. With COVID-19 and everyone having to work outside of the secure and controlled environment in the office, security control on sensitive company data has become a priority for Arieza and her team. "Ever since the work-from-home arrangement kicked in, my entire team has been doubling our efforts to support all areas such as setting up security controls to ensure our Singtel data is protected while our colleagues work remotely," Arieza shared. "One of the implementations we have made to prevent data leak is to block the function of home printing and certain print screen functions on Singtel employees' working devices."
Creating change in their own ways
Moving forward, as we all ride through the COVID-19 pandemic and learn to embrace changes that come our way, our colleagues managing the systems will be there to lend us a "technologically-supported" helping hand. Farook says, "My role takes on even greater importance ever since the COVID-19 outbreak started and everyone started to transit to working from home. On top of that, different business units still come to me for assistance when they need to be advised on the suitable solutions and platforms for their business needs. For example, for our HR colleagues, we have successfully helped to automate multiple layers of the traditional paper approval process for them."
Arieza shared the same thought. "We may not be front liners, but I think that we provide our colleagues with reassurance as they know that there are people behind the scenes working hard to ensure that they can work on stable and secure systems. They don't see us, but they know that we are there for them, deploying, fine-tuning and setting up systems for them," she shared. "We will continue to work on the DLP project to provide a data-secure working environment for all of our colleagues at Singtel."
Showing our appreciation
Technology is only as good as the people who power it, so the next time you encounter an IT-related problem which is solved efficiently, or you are able to use a programme or platform with great ease and convenience, remember folks like Farook and Arieza who make all these possible.
Aside from Farook and Arieza, we have countless of other systems specialists in Singtel, such as our colleagues in Group IT and others in the different business units. If you know any of them or are in the same team as them, reach out to them and say 'thank you'.