Early Careers, Singtel Management Associate Programme
Dive into Keyi's Best of Both Worlds
Published 23 Dec 2021 by Samantha Sim, Soon Ping Huay
---
Securing full-time employment at Singtel while receiving professional training and development? The best of both worlds, for a fresh graduate.
Zhong Keyi took on the role of a Regional Finance Manager in Singtel Dash during her second rotation in the Singtel Management Associate Programme (MAP) and found her passion.
That paved her way to full-time employment after graduating from the MAP, allowing her to kickstart her career and retain the same position.
Her learning journey in Singtel was fruitful as she learned both technical and soft skills and made meaningful connections. More importantly, with the skills she gained, she was empowered to do even greater work.
Meaningful Projects to hone Meaningful Skills
The highlight of Keyi's MAP journey with Singtel was the opportunity to pick up multiple in-demand digital skills such as Tableau, Scrummaster, and RPA. It also honed her soft skills, such as leadership, communication, teamwork, and critical thinking, which would help her excel in her Singtel career.
The MAP's rotation scheme also allowed Keyi to gain exposure to different areas of Singtel's business, such as Group Enterprise Sales, Global Delivery, and Digital Payment. Through this, she was not just able to hone her both technical and soft skills, but also learn more about the company on a holistic level.
"The toughest challenge for me was the process of developing a better understanding of the business, especially with the rotation in different industries and the need to understand the various systems. To overcome it, I need to be willing, and not afraid, to ask questions and do my own research on the various businesses".
During her first rotation as a Digital Strategist, she was involved in a digital dashboarding project with the Business Products Team where she got to work alongside accomplished data scientists.
This stint allowed her to pick up data analytics and Tableau skills, which she then applied to create internal dashboards for her departments. Her perseverance paid off and she found herself applying what she has learned and value-adding to her team.
What the future holds
Keyi embarked on another exciting adventure, landing the role of Regional Finance Manager in Singtel Dash for her second rotation.
She was heavily involved in the launch of Dash points rewards platform, and recently the launch of Agoda on Dash. These fulfilling experiences empowered her with opportunities to connect with and lead her team to ensure a successful launch that satisfies customers.
Keyi's involvement contributes to the development of Singtel, such as enabling business growth, increasing the overall financial performance for Dash as well as maintaining compliant operations.
She found a position that she loves and where she gets to grow. Keyi is staying in the finance department for her permanent role, but the role will also involve ad hoc projects with new products, allowing Keyi to constantly push herself out of her boundaries.
Reflections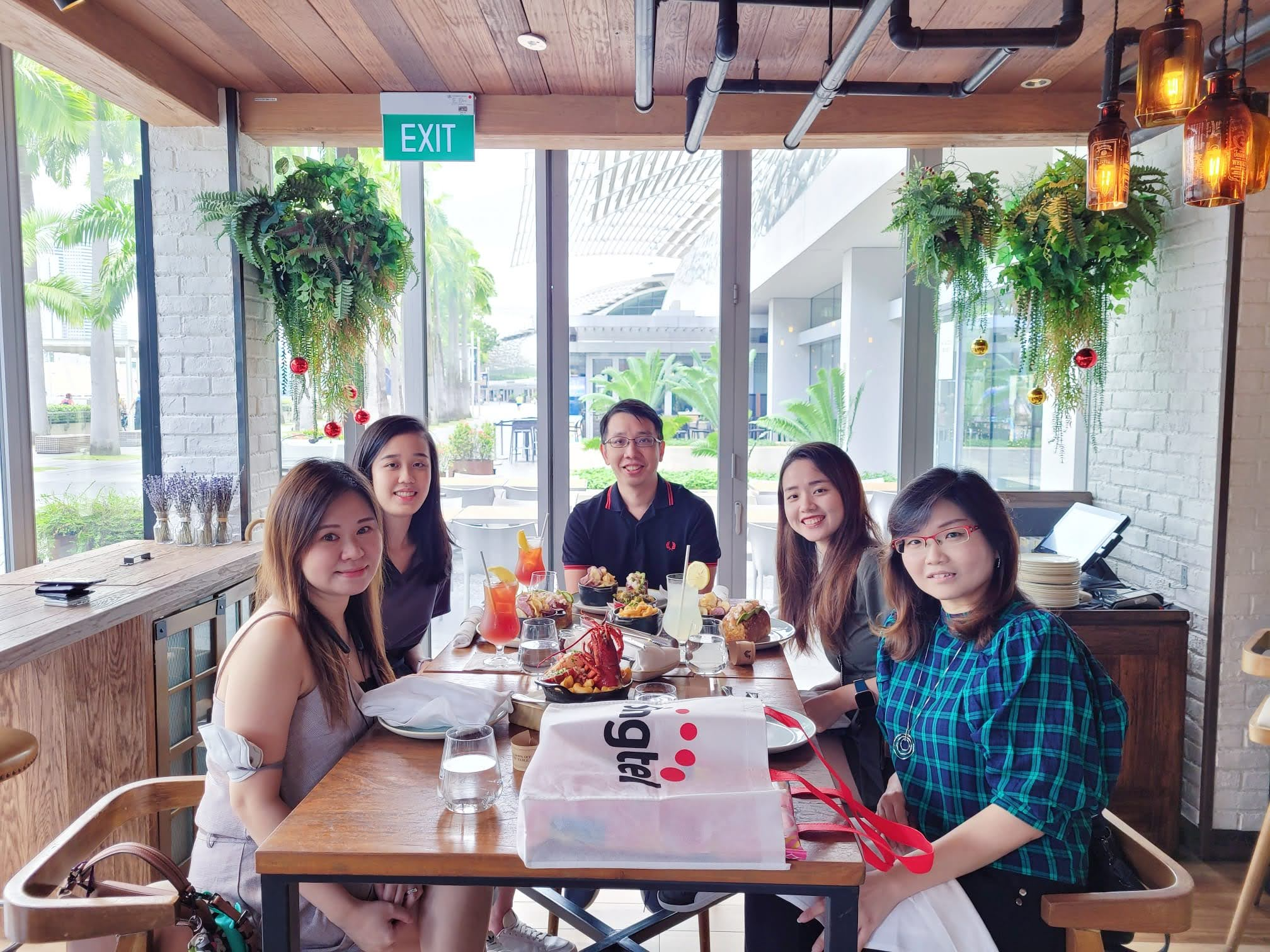 "Be willing and be daring to ask questions and ask for help, and more often than not, people including your bosses are more than happy to offer you a hand".
Keyi's key takeaway is her exposure to the various types of roles, from project management to finance. She believes that it is important for career starters like her to figure out where her passion lies to enjoy doing great work and excel in our careers.
A key person in Keyi's Management Associate journey was Brandon Lam, the Change Manager during her first rotation as a Digital Strategist at Singtel, who offered heartful advices on shaping her career path.
With some career guidance, an array of roles for a Management Associate to choose from, one can improve themselves professionally and secure a full-time job for a bright future ahead. In Singtel, we nurture fresh graduates to be effective and skillful leaders and empower them to lead teams and make an impact in the industry.
"Singtel's Managerial Associate programme offers diverse hands-on learning experiences for you to develop both personally and professionally, where you will gain exposure to not just one field, not just one industry and not just one country".
Just graduated? Looking for a job where you can learn, grow and make an impact?
Join the Singtel Management Programme, a two-year accelerated programme designed to groom graduates and young professionals.
Application for MAP is now open. Join us today.