Early Careers, Singtel Cadet Programme, Singtel Apprenticeship Programme
Meet our Cyber Security Cadet Scholars!
Published 21 Dec 2020 by Calvin Nisban
---
Supercharging the future, that's the aspiration for the digital future of tomorrow, and an aspiration we would like to imbue in our incoming Singtel Cadets and Apprentices because here at Singtel, we believe in investing in young and aspiring talents – early and for the long haul.
Singtel Cadet Scholarship and SIT Apprenticeship
The Singtel Cadet Scholarship and SIT Apprenticeship Programmes are designed to groom students from specific disciplines to acquire hands-on skills, practical knowledge, and relevant industry experience all while pursuing their Diploma/Degree.
As a Cadet or Apprentice, they get to join Singtel either through the Engineering or Cyber Security track. Through this programme, our recipients get to buckle up in front-row seats as we ride the wave together into the digital future of tomorrow.
This year, we are pleased to welcome 40 bright and young minds to join the Singtel family as Cadet Scholars and SIT Apprentices.
Cyber Security Cadet Scholars
Our Cyber Security wing seeks to safeguard our customers and uphold their security needs with world-class enterprise solutions, and with that, our Cyber Security Cadets get to experience first-hand in delivering quality cyber security services for our clients and customers.
In the first part of our three-part series, we will be introducing you to our Cyber Cadet Security Scholars.
We have up-close with us, an exclusive interview with William (Khant Soe Win) & Lynette Lim, as they share with us their stories and aspirations.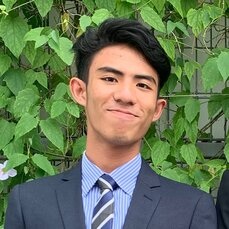 Meet William. William is a student at Ngee Ann Polytechnic studying Information Security & Forensics. Prior to enrolling in the course, William had no prior IT experience. Through the course, he discovered a newfound passion and appreciation for the IT industry.
Other than spending time dabbling in his codes, watch the video below to learn more about what William enjoys in his free time!

Did you catch that beautiful Chinese Calligraphy by William in the video? Despite not being able to read or write Chinese, he used to be part of the Chinese Calligraphy Club and enjoys practicing his calligraphy whenever he can!
We all have dreams and aspirations and for William, his wish is a simple one. He hopes to simply be able to build something that would provide for his family so that they can live a comfortable and meaningful life.
William proves to us that one's dream doesn't have to be big, complicated, or fancy and we hope that he has a fruitful journey with us as a Cadet Scholar and one day be able to realise his dream.
Next up, meet Lynette.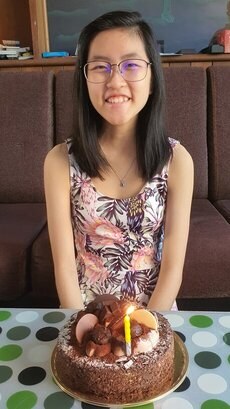 Lynette is currently a student at Ngee Ann Polytechnic. Being a tech-savvy individual, she really enjoys playing the mobile game: Brawl Stars, competitively.

Yup, you heard it right! Lynette enjoys playing Brawl Stars at a competitive level, having entered tournaments and even won prize money. That's quite a feat. Do feel free to add her if you enjoy the game or would like to get into it, Lynette will be more than happy to give you a tip or two!
In the future, Lynette's dream is to be able to travel the world, be it alone or with others. Her desire is to be able to explore corners and pockets of the globe to discover hidden gems, learn about different cultures and environments and also share her own experiences with fellow friends around the world. As they say, absence makes the heart grow fonder and this pandemic has certainly engendered her fondness and yearning for travel.
We hope that she enjoys her time with us as a Cadet Scholar as she strives to achieve amazing things while working towards her goal of being able to explore our amazing planet.
That is all the time we have today for our exclusive interviews!
However, before we go, we are pleased to present our 22 amazing, bright, and young Cyber Security talents.