Innovation, Diversity & Inclusion
A Career Spanning Multiple Continents and Timezones - Florence Tay
Published 01 Oct 2020 by Sandra Au
---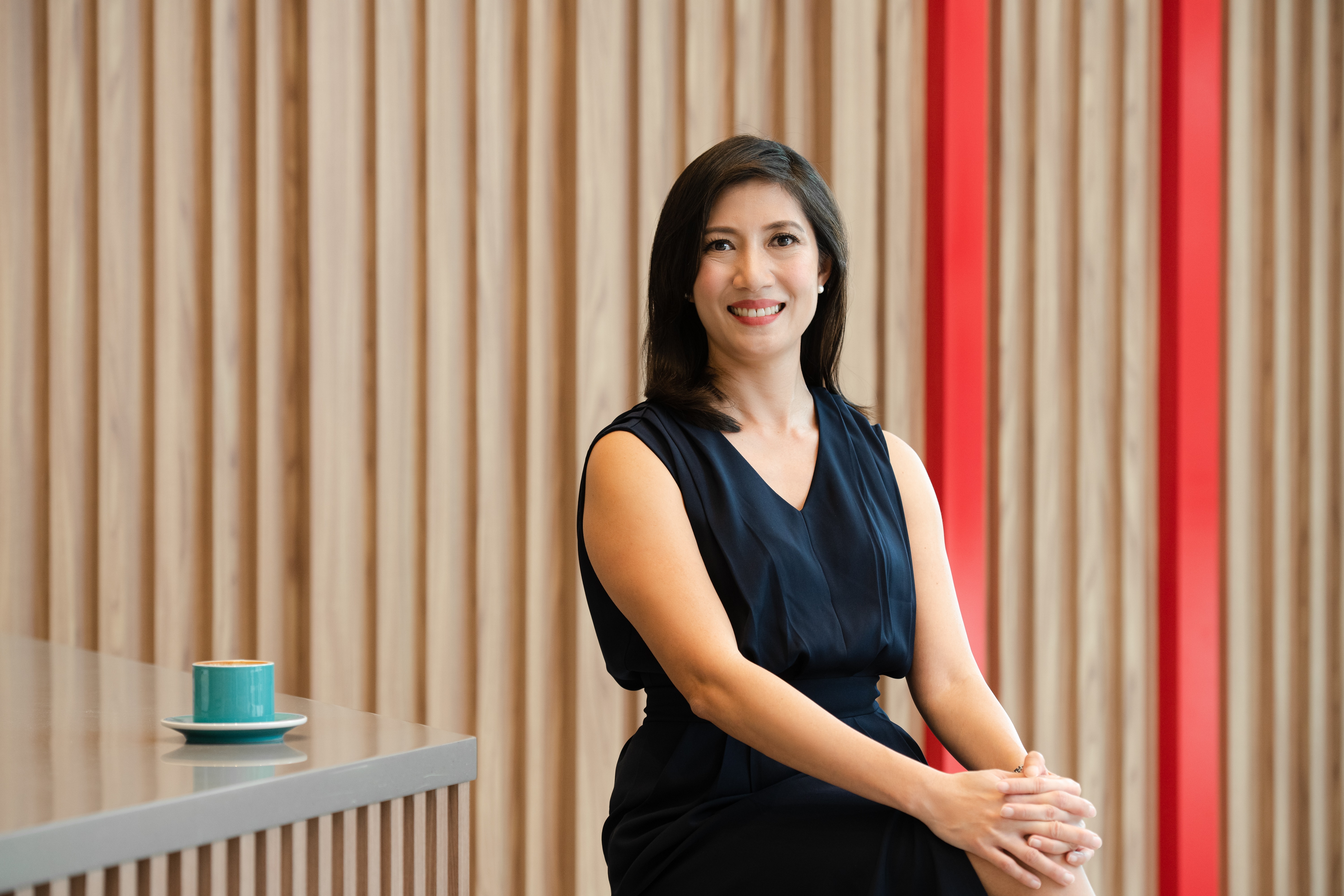 The tech start-up scene is an entirely different landscape from the one of big business, and Florence is your Indiana Jones, nimbly leaping from one to the other as she navigates both domains expertly in her role. As the Director of Innovation and Partnerships at Singtel Innov8, Florence holds a unique vantage point of working at a strategic role in a large multinational company whilst remotely managing start-ups across the world, from the likes of Tel Aviv to San Francisco.
Birth of an ecosystem - ICE71
When she first joined Singtel (Innov8) after having primarily been in B2C roles, it was a steep learning curve to familiarise herself with deep technology, while all at once building critical relationships with key stakeholders within the business units. To top it off, Florence was tasked to set up what is now known as the region's first cybersecurity entrepreneur hub, ICE71 (Innovation Cybersecurity Ecosystem at Blk71). Today, it is nestled within Ayer Rajah Crescent, sometimes dubbed the Silicon Valley of Singapore, amidst an ever-blossoming landscape of fierce potential and big dreams.
ICE71 is committed to growing a sustainable cybersecurity ecosystem of talents, deep tech and helping cybersecurity start-ups scale in Singapore and regionally.
"It was a highly intense project. It went from zero to hero overnight after then-Minister for Communications and Information Yaacob Ibrahim announced it as part of the 2018 Budget speech. The buy-in and endorsement at such a high level profoundly resonated with our effort to develop a cybersecurity-focused ecosystem in Singapore that will one day put it on the map as the fourth cybersecurity hub in the world, next to Israel, US and the UK," Florence explains.
Today, Florence continues to be at the forefront of the tech landscape.
Founded in 2010, Innov8 is one of Singapore's oldest corporate venture capital funds, with a presence in Silicon Valley, Tel Aviv and other markets. Eschewing the traditional approach of taking the cue from big companies, it is the pursuit of differentiation and speed to market that drives Innov8 to invest in nimble start-ups with solutions that align with Singtel's priorities.
Working with global teams and living overseas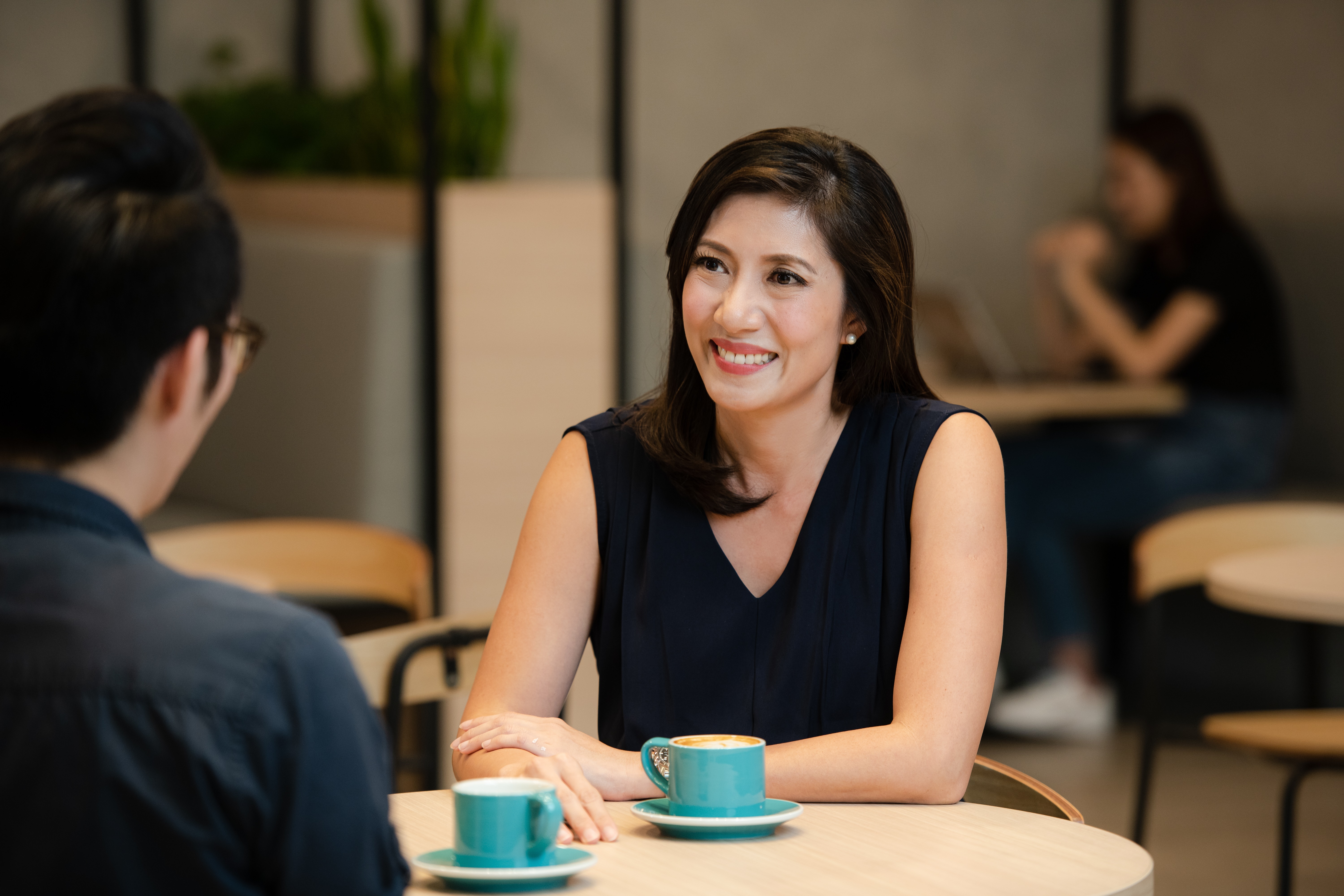 Each day sees Florence interacting and working across vastly different levels of the organisation, starting with sitting down with the business units at C-levels to working levels to understand their strategies, pain points, needs and aspirations. The next step comes in translating this information into specifications for Innov8's global technology scouting teams to hunt for the right solutions to help the business units, in areas like IoT, cybersecurity and big data.
Currently, the approximate 30-member strong Innov8 team is split across Singapore, San Francisco, Israel, China and Australia.
"I've always been in the telecommunications industry but in a B2C digital marketing role, so when I returned from the UK and joined Singtel, looking at B2B technologies, there was a lot to learn about speaking the language of deep tech," she shares.
It was this tenacity and courage to face challenges head-on spirit that powered Florence through the transition from Singapore to the UK in 2005, where she spent eight years, six of which were spent working for O2 UK (Telefónica UK).
"O2 is based in 'glamorous' Slough, near Windsor. It may have been only 20 minutes from Central London but the difference was that it was not nearly as international as London. Visibility as an Asian, non-British female was something I had to navigate," she states matter-of-factly.
"There was no bias or prejudice in the treatment I received, but I had to learn how to be more vocal and go against the grain and prove myself above the stereotype."
Getting into the record books
Even in a landscape that traditionally held a low percentage of female representation, Florence has established herself to be a strong contender for the record books.
One of her favourite projects to date was when she led the marketing launch of HungryGoWhere into Malaysia. A demanding but immensely fun project, it was a full-on sprint to the finish line from the moment they received the green light. It took six months of 9 am-12 am workdays built on the Lean Start-up model—building the product from scratch, gathering content for both the website and the mobile application and putting together a go-to-market plan to really shake it up and make waves in the media and at different levels.
It culminated in a glorious cultural and gastronomical entry for The Guinness Book of World Records – the world's longest nasi lemak line, made of 11,000 individual mounds of nasi lemak bungkus lined back to back with one another. These packets of nasi lemak also made their ways to the hungry tummies of various charitable organisations, churches and orphanages thereafter.
After making its grand debut, HungryGoWhere Malaysia also went on to become the #1 F&B App on iTunes and #2 on Google Play Store that very same weekend.
A multiplicity of identities
It's difficult to reduce Florence's experience of navigating the corporate world to something as binary and reductive as a 'female' experience versus a 'male' experience. Learning how to deftly navigate the intricacies of a workplace comes with a lot of grit, thought and subtlety.
Taking stock of her own experience, she notes that it hasn't been the norm for women to be exposed to a multiplicity of roles and functions like she has. The tech scene itself has more males than females, a 2018 study by McKinsey on gender parity in Asia Pacific [1] found that "women are underrepresented in many Asia Pacific countries in higher paying professional and technical jobs, particularly in high-growth science, technology, engineering, and mathematics (STEM) jobs."
"The tech scene itself is very heavy on men. In my experience of being in such an environment, I found that I don't get conscious of it anymore," she shares, "I adapt to it."
Now in her current role, Florence interacts with and manages more men. With cross-cultural dynamics adding a layer of complexity to this whole interaction, she asserts the importance of managing expectations and behaviour while understanding cultural nuances to be able to work with them effectively.
"It's interesting, I've spoken to other women leaders in their respective industries about how we make ourselves heard and taken seriously and it boils down to how you talk," she notes.
"Dishing out pointers, facts and, whether presumptive or not, mimicking a more masculine way of speech, being firm and not asking for permission are just some of the things we consciously do."
Another point that she makes is that "sometimes, being the minority can be an advantage specifically in terms of visibility and how you leverage it to stand out."
Of course, companies are pivotal in supporting and creating a more diverse and inclusive environment. What with all the hats that Florence wears at work and at home (mum, friend, Beyblade master), it can sometimes be difficult to draw the line.
In addition to offering more support for women in the workforce, Florence hopes that the next 10 years will see equal hiring and remuneration practices across the tech sector.
"Change is something which companies must want in order for it to be pronounced and resonant, and the effort has to be made in the form of concrete roadmaps to ensure it is sustainable and follows through."
[1] Please see 'The Power of Parity: Advancing Women's Equality in Asia Pacific', published April 2018 by McKinsey Global Institute