Striking out on new paths at Singtel - Logan
Published 19 Feb 2021 by RAMYA RAMESH
---
Logan was never a tea enthusiast. However, once he arrived in Singapore, that completely changed and he turned into an avid tea lover. From herbal Chinese teas to the more mainstream Jasmine green tea, he has tried them all. The smell of fresh ginseng tea, with its unique aromatic scent is one of Logan's favourites. To Logan, teas are more than just a beverage to quench one's thirst; he feels energised from them due to their many health and detoxing properties.

Likewise, when Logan joined Singtel in 2015, he was exposed to a new culture at the workplace. As a specialist for IT Workplace Transformation, he implements new technology for end users, including architecture diagrams and programme plans that promote efficiency, innovation and growth at Singtel. Logan is results-driven; he typically starts his day early and begins with checking his schedule for meetings or project deliverables. Then, he plans for the rest of his day before making a hot cup of coffee to prep him for what's to come - an intensely fruitful day.
'Everyday is a challenge that spurs me'
One thing he enjoys most in Singtel is having the opportunities to take on challenging projects. As his projects roll in, Logan embraces the challenges that come along by analysing them. He thrives in a fast-paced environment that spurs him to solve problems, including COVID 19 which exemplifies the importance of digital transformation in sustaining growth. Due to the pandemic, Logan has had to work on security projects to enable end users to work from home and implement new technology to allow users to have seamless access to the systems with an extremely tight timeline. The source for Logan's drive to take on repeated incoming challenges? His undying passion for technology.
That's why he struggled to pick a favourite. When I asked him about his pet project, he said
"All the projects have stretched me; I learnt new technologies and sharpened my technical skills. For example, COVID 19 invoked a dire necessity to be and have everything online".
Logan has gained valuable takeaways from each and every project, and they have all contributed to his professional development and helped him get to where he is now.
Every project is also a chance for him to work across business units and interact with the end users of the systems he develops. This allows him to gain a good understanding of the users' needs and wants. For instance, migration of large amount of information onto cloud spurred on by the sudden spike in demand for remote working and virtual collaboration enabled him to meet many people across Singtel group. This project was also a particularly meaningful one as it would set the stage for the future of our workplace.
Being at the forefront of the digital transformation, Logan recognised the need to keep the various stakeholders engaged to successfully implement changes. The opportunity came when Logan was roped in to be part of a cross-team collaboration between Singtel Group IT and the Human Resources Learning & Development team that launched the Digital A2E (Ability to Execute) programme, a foundational behaviour change programme, for Consumer Singapore. Through a series of interactive digital modules on #CURIOUS (Singtel's very own digital learning platform), it aims to equip and empower Singtel's employees with the skills needed to drive and sustain the mindset shifts. Through the implementation of the digital format, Logan and the team boosted the programme's reach and helped the Consumer Singapore unit take a huge step forward in its transformation journey.
Along the way, Logan has also picked up presentation and public speaking skills. His job is highly technical and explaining it to another technical specialist is a piece of cake. The real challenge for him was to explain it in a way that's engaging, accurate and simple for end users who may not have the technical knowledge or understand technical jargons. It wasn't easy at the start, but as he continued trying and improving, he got better and better. Now, he's a charismatic speaker who oozes confidence when presenting about his projects.
Striking out on new paths
Logan has seen a steady progression in his career since he joined Singtel.
In 2015, Logan joined Singtel as part of the design team. His team implemented the Office 365 technology to enhance mobility for end users. Now, he is pursuing several exciting projects like multi-factor authentications which require him to work closely with his team as well as external vendors.
After five exciting years in Singtel, Logan recently arrived at his next career milestone. The start of 2021 signifies a new beginning for Logan who will be moving to Optus, a subsidiary of Singtel in Australia, Singtel has offered him a wealth of opportunities to be involved in different projects, to make an impact in the organisation and to immerse himself in different cultures. He has grown personally and professionally, and his new role in Australia will further satisfy his hunger for new adventures.
One thing Logan would be missing is the Singtel's cricket team which he has grown fondly attached to. The Singtel corporate cricket team comprises 22 to 25 people and plays against other corporate teams from companies like Citibank and Standard Chartered Bank. Singtel was the corporate team champion in 2018. Before COVID 19, the team used to spend many after-work hours training together at the Ceylon Sports Club. For now, the training sessions have ceased temporarily.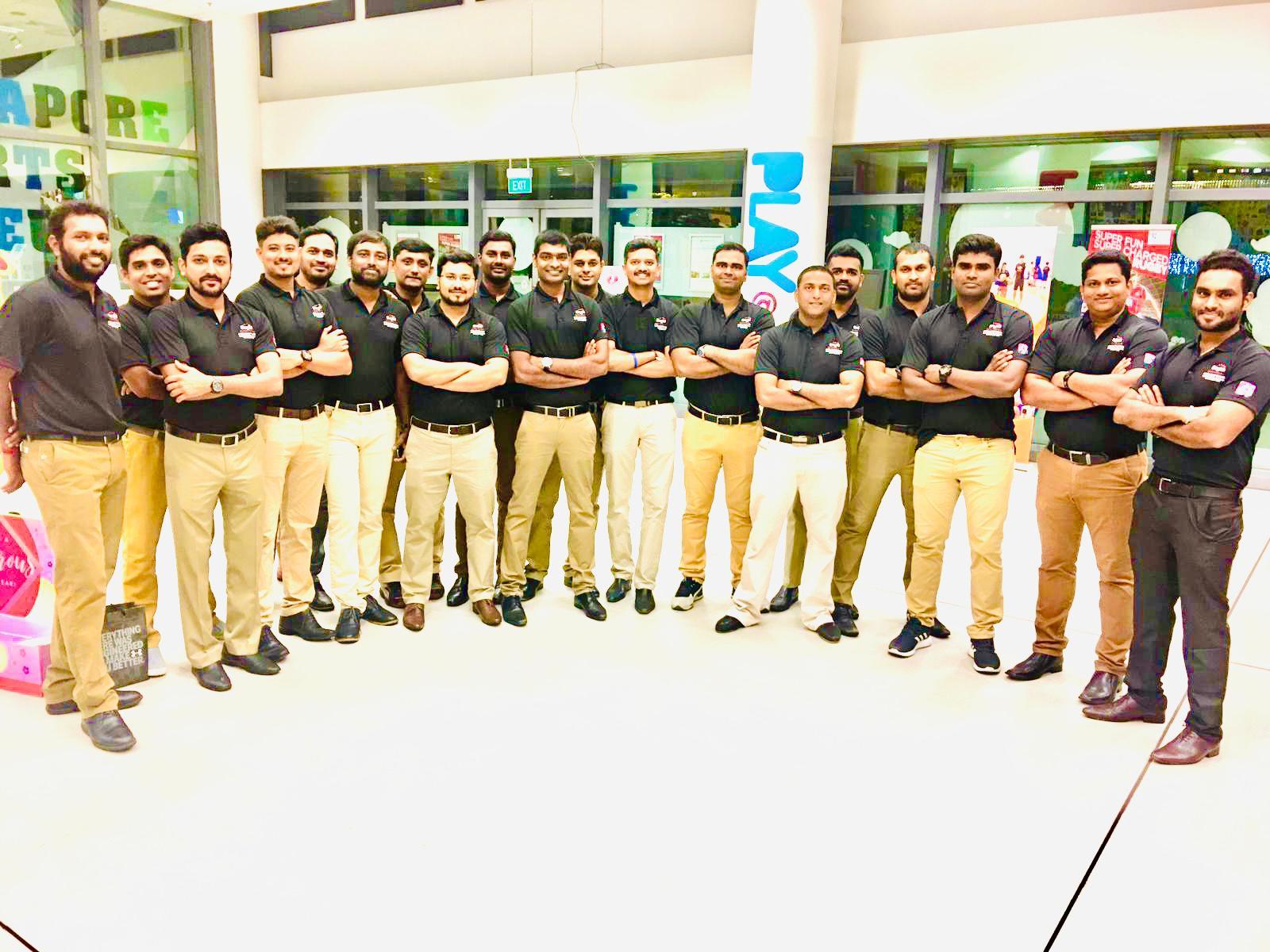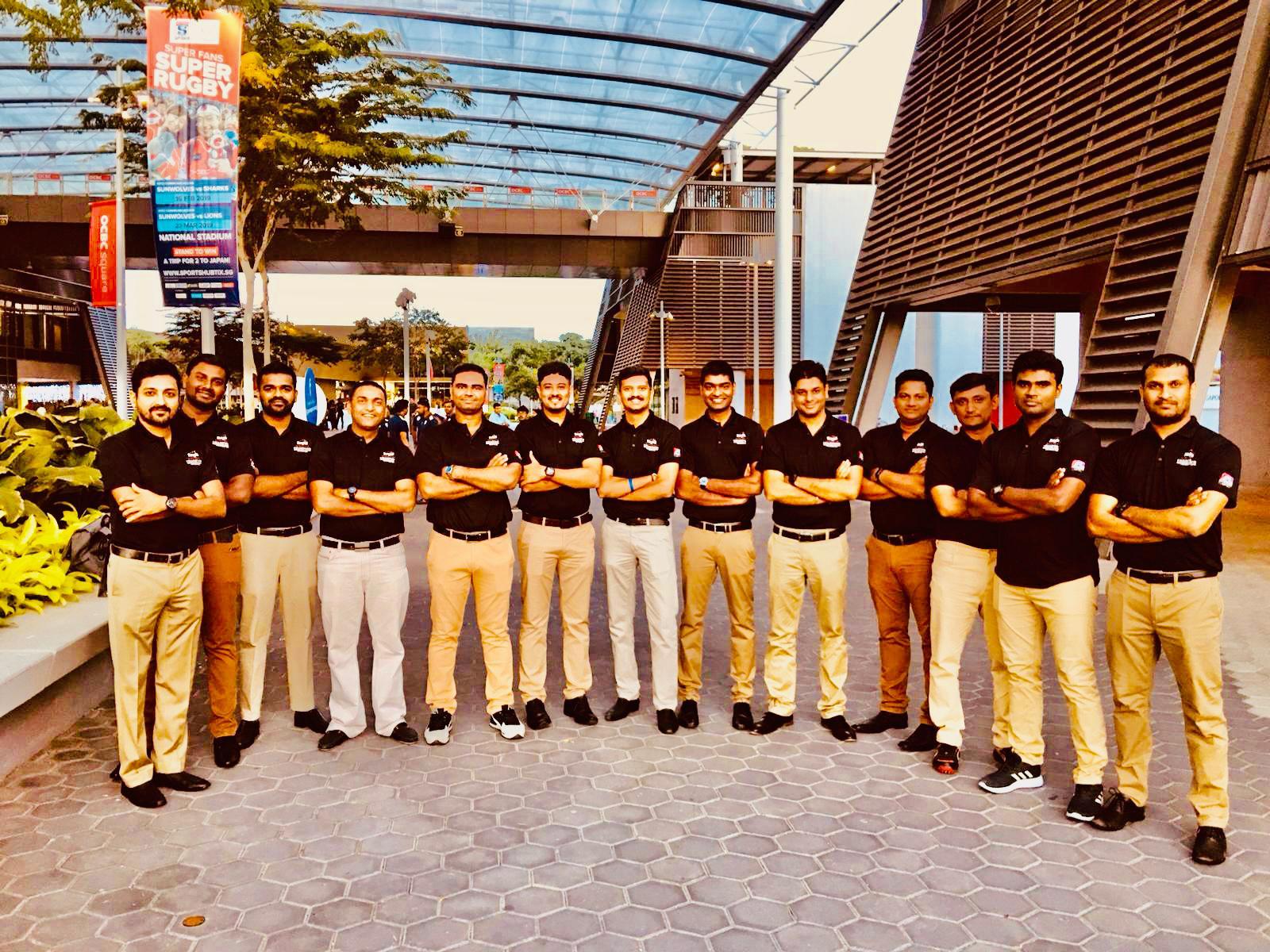 The one special place in Logan's heart
Logan's career has brought him around the world. But there's one special place that has never failed to delight Logan and leave him wanting to go back for more, and that is Bali. His encounter with its inspiring and eclectic mix of people, combined with the ever-beautiful lush natural scenery captured his heart. Logan once took the chance to dress up in their local traditional costume and even joined in a procession at a Hindu temple!
Q: Ubud or Seminyak?
Logan: That's an easy one! Ubud because I can be close to nature; I can explore the monkey forest, visit cafes and walk through the rice fields!
Logan's zest for life propelled him to grow and equip himself with new skills at Singtel. Join us today and discover why Singtel is the Employer of Choice* and explore our available opportunities here.
*Awarded at HR Fest Awards 2020, which recognizes and celebrates outstanding achievements of the region's top leaders, teams, and organisations.