Connecting people and opportunities at DataSpark - Shuhanth Haridas
Published 10 Aug 2021 by Soon Ping Huay and Ramya Ramesh
---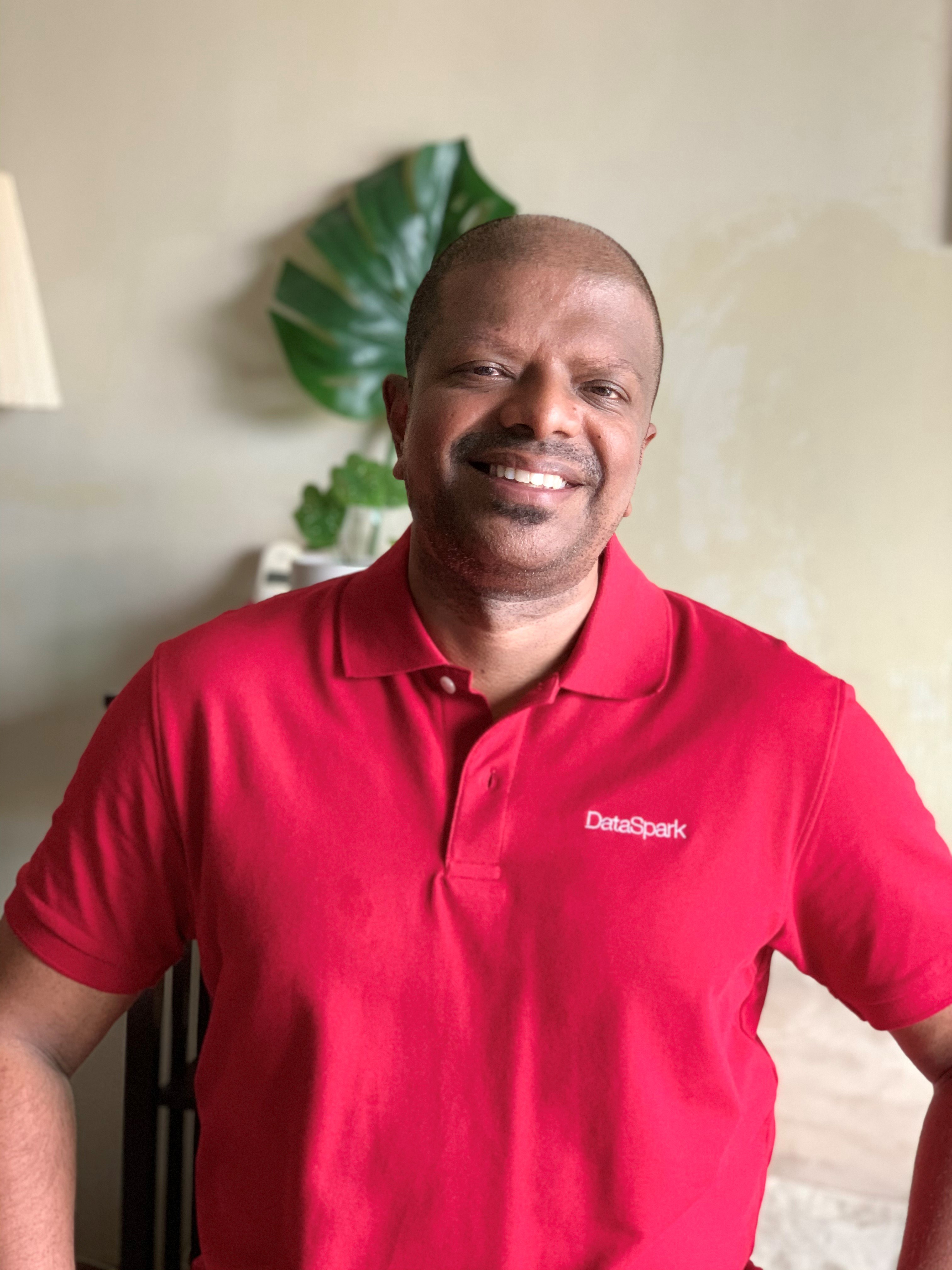 Looking to join or already in the People (Human Resources) function? Is networking with like-minded and passionate telco and IT professionals, interviewing and acquiring talents for the company your calling? The Singtel Group provides you such exciting opportunities, where you get to travel overseas, organise tech meetups and events, build talent pipelines, and network as part of your role.

Case in point, Shuhanth Haridas, a Data Science Community Manager at DataSpark (NCS) leads and manages efforts to continuously engage and recruit tech talent from global communities. In his journey, he had organised a tech meetup in Jakarta to connect with like-minded people who are passionate about technology and pursues his personal goal of life-long learning.
His typical day is split between daily routines and efforts in bringing in much-needed ambition and drive on board. It typically starts as early as 7am with him clearing his emails and organising the tasks for the day. After that, the tide starts coming in from interviews with various candidates, CV screening and meetings with hiring managers to review and pipeline the candidates. After work, he heads down to the gym for a workout before spending time with his family in the evening. What a wholesome work-life balance!
The Fight for Young Talents
Campus recruitment has always been one of Shuhanth's favourites.
Recruiting young talent is the next big thing in talent acquisition as they encompass the future expectations of companies, hence, delivering high impact campus recruitment drives are crucial to the company's quality and quantity of manpower. With the ever-present fierce competition for talent, Shuhanth's role is quintessential in attracting the best tech professionals for DataSpark.
''Freshers or young talent is the next level of your talent pipeline, so we need to catch the talented ones before our competitors snap up the crème de la crème,'' he shares. In this competitive age, the fight for the best young talents is real and expected to grow at an intense rate.
He aspires to bring in fresh, energetic and committed individuals brimming with new ideas and excited to garner new experiences to fulfil their passions and goals. They bring the much-needed ambition, hard work, and drive on board with a casual "no strings attached" attitude to the organisation.


Networking is a full-time job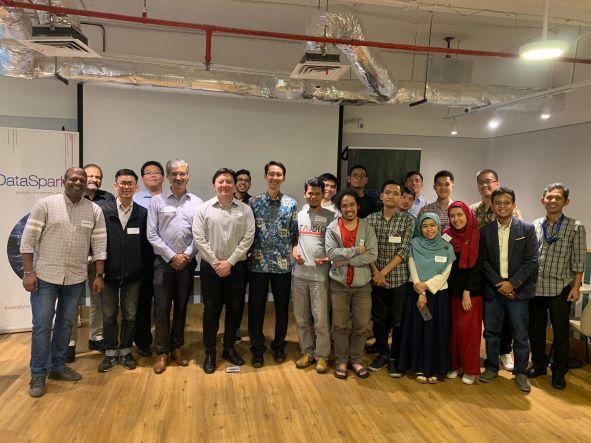 Meetup Jakarta 1.0 - A tech meetup Shuhanth organised


Networking with potential candidates is not just limited to Singapore, but also extends across different countries. Shuhanth recalls "Meetup Jakarta 1.0", a tech meetup he organised in Jakarta where like-minded professionals gathered to know more about DataSpark and the interesting work they did in Jakarta. It served as a great opportunity for him to learn and connect.
Shuhanth highlights the importance of keeping participants engaged with the team's activities, technology and projects. They had invited speakers from DataSpark as well as industry experts in Data Analytics who gave the audience a flavour of the emerging tech scene in Jakarta.

"Organising such tech-related meetups allows us to stay on top of the latest technology and trends, and helps us build a strong professional network,'' he shares.
Bringing us through his eye-opening journey at DataSpark
Singtel and Shuhanth go a long way back.
After years of consulting for many tech companies and startups, Shuhanth's next goal was to join a tech company - and as if by fate, he came across a job posting by DataSpark, Singtel. Singtel and him share a special bond – early in his career, he had supported recruitment activities for Singtel Customer Service and call centres. He had been following Singtel's transformation closely and witnessed how Singtel grew from a local telecommunications company to a renowned tech leader in Asia.
''It is truly exciting how a homegrown company can grow and keep relevant with the current market needs and trends. I am proud of Singtel for reaching great heights, and I feel grateful because my #SingtelLife has been the best experience till date,'' he excitedly shares.
Over the course of being a community manager, Shuhanth has gained a wealth of knowledge.
Whether it is a casual chat over coffee with engineers and scientists or a presentation of a role to a top executive from a multinational firm, Shuhanth handles his role with grace and poise. Constantly evolving and promoting self-improvement, he harps on the importance of learnability.
"In an environment where new skills emerge as fast as others fade, success is less about what you already know and more about adapting your skills by growing and expanding your knowledge base, so you can use new information and skills to respond to whatever is happening,'' he says.
Picking up new skills along the way has really been a big help in getting his job done effectively and efficiently. A past adventure in training turned Shuhanth into a passionate lifelong learner, and he looks forward to riding the fourth industrial wave at Singtel.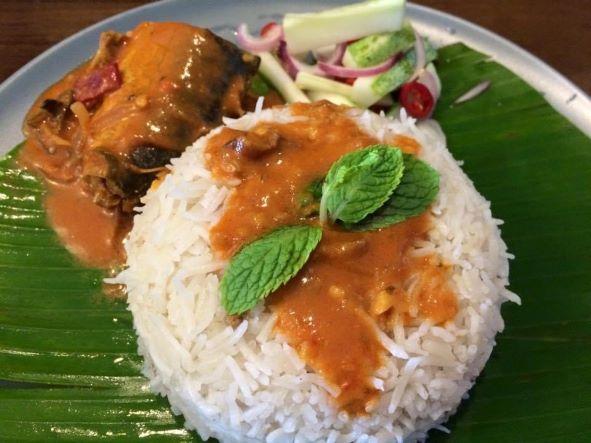 Nasi Dagang, a homecooked meal by Shuhanth. That looks absolutely delicious!

Outside of work, Shuhanth's keen interest in whipping up a hearty meal for his loved ones is just as aligned to his work - Just as he enjoys pairing talent to the right job, he can often be found in the kitchen putting different ingredients together to create a feast. Next time you see Shuhanth, remember to ask him about his signature dishes!
Singtel – Amazing People, Awesome Impact
The Singtel Group provides opportunities and encourages learning for each employee's professional and personal growth. It adds an additional layer of "oomph" and a positive mindset in everything we do on our learning journey.
It is part of our culture and structured learning process, to encourage employees to learn more and feel satisfied at work. When our employees grow, we as Singtel Group, grow in tandem and produce great work.
Ready to ride the next industrial wave? Check out our career opportunities here or follow us (@singtelcareers) to stay updated on our latest information and postings.